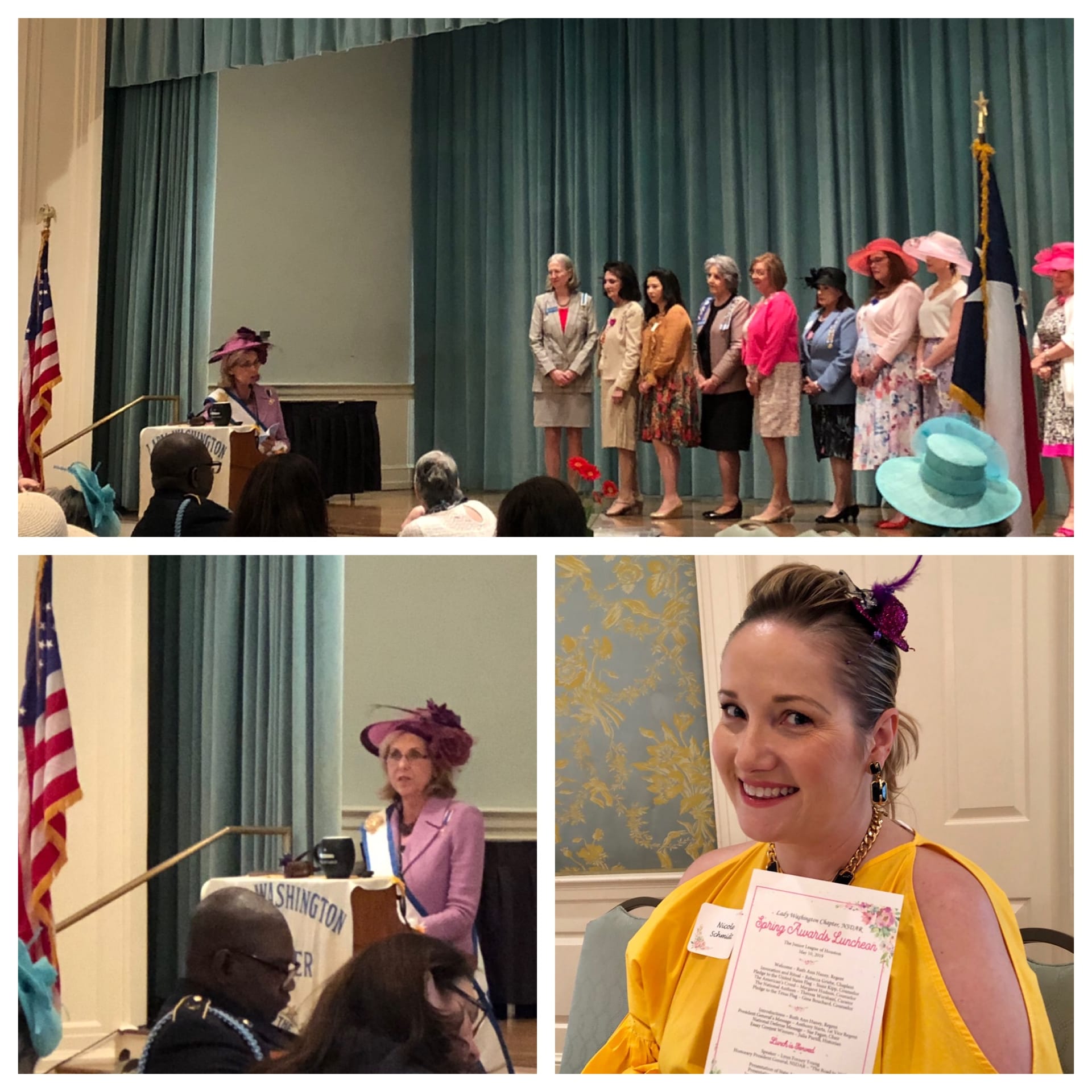 Friday, May 10th I attended the annual Lady Washington Chapter, NSDAR Spring Awards Luncheon. The Daughters of the American Revolution is a very special organization of women paying tribute to their American patriot forefathers. Some members are traced back to their ancestors who arrived in America on The Mayflower! This event honored all of the fine women who have provided great service to the group on a multitude of levels. A special congratulations to all of them and their accomplishments!
The luncheon opened up with the DAR ritual, followed by The American's Creed, then The Pledge of Allegiance to the Texas Flag. I love the patriotism in the group. I also love to be reminded of the amazing privilege we have to be an American citizen and to love God and Country.
Besides fancy hats, outfits, a lovely meal, and good conversation, we were greeted by our guest speaker Lynn Forney Young, the Honorary President General of NSDAR, the Honorary State Regent of Texas, and the United States Semiquincentennial Commission. She shared wonderful stories of our great American history, and women's influence throughout the years in legislation, and provided a real-life update on the political life in Washington today. Believe me, this group of women on a national level truly makes a difference in the United States! If you ever get the chance, visit the DAR building in Washington D.C. If you love ancestry, this is one of the richest archives in America!