A treasure in my family for generations is the opportunity to visit Priest Lake, Idaho. My father, keeping the tradition alive, rents cabins at
Hills Resort
during July and again in September and shares this sweet spot with our family and his special guests. From Houston we fly to Denver then to Spokane, Washington then take a 2.5-hour scenic drive to Idaho. Nestled near cities you might be more familiar such as Sand Point and Coeur d'Alene, consider Priest Lake the "Crown Jewel" of the Idaho Panhandle! The history of Priest Lake dates back almost 10,000 years to the end of the ice age. Glaciers once covered this area. Jesuit Priests would eventually settle the lake in the 1840s and the rest is history! Literally, I tell anyone I know that this is the only lake that I trust!! Ha Ha. The water is crystal clear. I grew up on this lake water skiing, jet skiing, boating, and swimming. I never once felt a fish nibble on my toes. Besides boating, the area lends itself to outdoors seekers for hiking, fishing, motorbiking, skiing, and snowmobiling.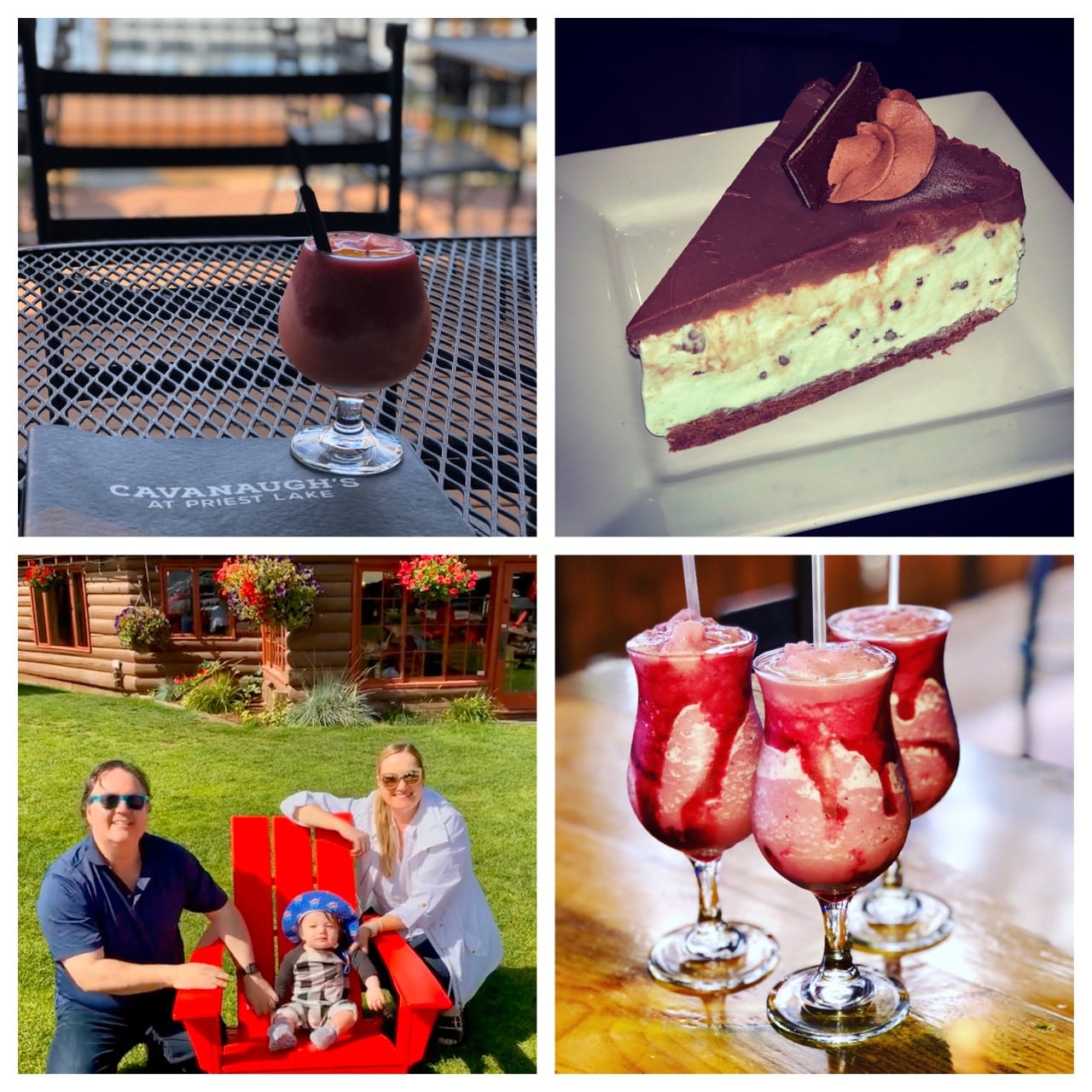 This year, a bit brisk, our adventures led us to resorts around the lake in search of the perfect huckleberry daiquiri! If you can't swim because of the cold weather then you might as well eat and drink! Huckleberries grow wild up here and they cannot be cultivated, so they are a rare gem in this neck of the woods and people love it! Huckleberry will end up in your drinks, on your pancakes, in desserts, and even in your bath products! After making our rounds at places such as
Elkins Lodge
,
Hills Resort
, and
Cavanaugh's
. We decided the winner of the best Huckleberry happy hour drink was Cavanaugh's! I tried the Huckleberry froze! When it comes to dining though, you can't pass up a good dinner at Elkins and The Hills Resort. An oldie but goodie, and under new ownership from a Houstonian a.k.a. "My Dad" and some local partners, is Millie's along Highway 57! It is making an incredible culinary comeback! Originating in 1943,
Millies
now serves up locally sourced fresh daily special menus, and the desserts are made by a local woman who will truly not disappoint! And, remember our friend Jonathan from Jonathan's The Rub? His meatballs are flown in every week which appear on the menu too!
It looks like my family will be happily married to our Priest Lake family for quite some time. This town has offered so much to our upbringing, family traditions, etc, I am so thankful I get to share this place with our son Thor-Olav too. Cheers to making new memories and cherishing the old! God Bless Priest Lake, Idaho!