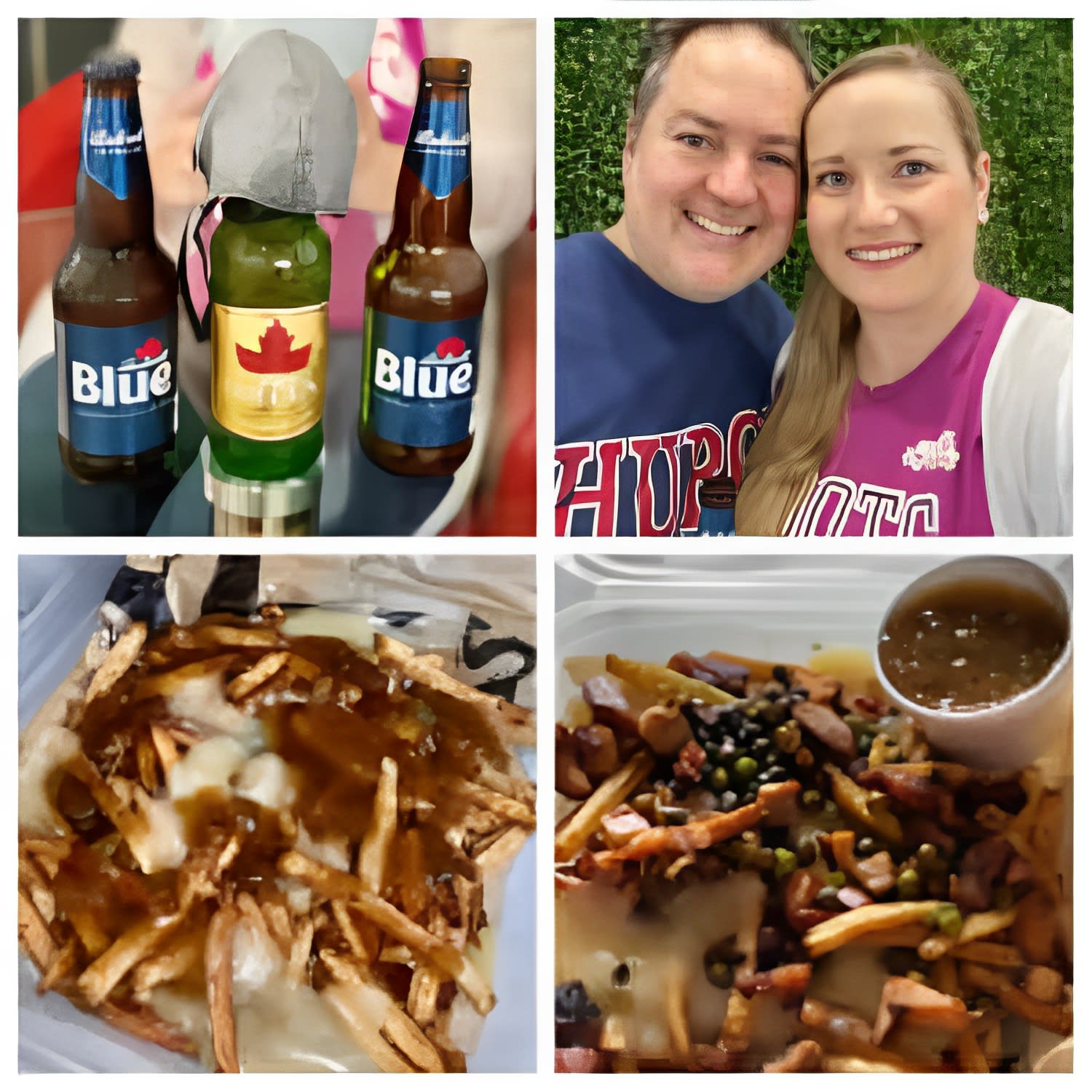 Happy Canada Day 2020! Since I met my husband, this is a newly celebrated birthday for me. I love Canada Day because I love my Canadian husband. It has become a tradition, since our discovery of the restaurant Tubs Poutine in Houston, that we actually come here once a year on this special day.
If you have not discovered poutine cuisine, hopefully, we can enlighten you. Imagine a tub of French fries, with gravy, then add in extras such as "anything" you love truly. For example, I always order (once a year) the La Quebec. It is topped with tender rotisserie chicken and buttery sweet peas. My husband Jan went for the Classic Poutine this year. It is fresh-cut potatoes, topped with the oxtail & Hennessy cognac gravy and squeaky cheese curds. Other options include pulled pork, lobster, brisket, and chicken-fried chicken for example. The venue is located in an old dry cleaner. Small space but with character. Grab a Canadian beer too. This is not the meal for the calorie counters! And a pro tip, since I have been 3 times now in the past 3-years. If you come on Canada Day, wear a Canadian-inspired shirt or bring your Canadian passport, and you will get around 15% off your order! You are welcome. "Je vous en prie".
Tubs Poutine is located in Houston's Energy Corridor at 13429 Briar Forest Drive between Eldridge Parkway and Highway 6. Visit their site at
www.tubspoutine.com
.