Me and my hubby indulging in Europe's 12-course chef's dinner
I recently traveled to Quebec in Canada and fell in love! The whole Province is French-speaking and everything about Quebec is simply charming. The architecture, rich history, food, art, and culture, it is not what I expected for Canada. My first stop was to the city of Montreal, and on the first night, my husband surprised me with a romantic dinner at a renowned Relais & Chateaux restaurant. I did not research for this trip at all (and on purpose) and had zero expectations, and I had no idea what was in store!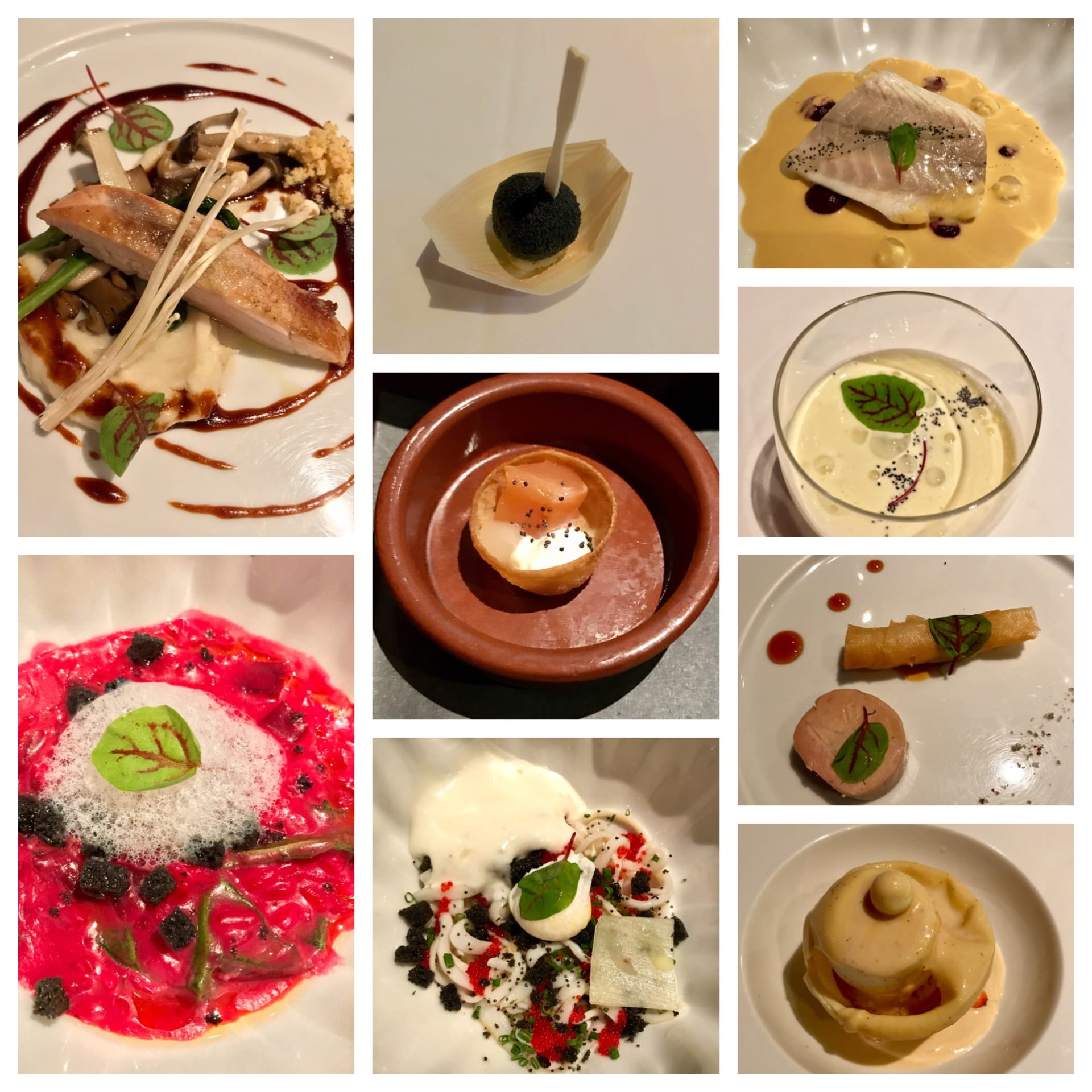 We pull up to Europea in a charming neighborhood. I am immediately drawn to the old-world look of the building. When we enter they take us upstairs to an intimate table for two. As I looked around I saw a few couples, and some business people, and all looked very entertained and pleased. I glanced at the menu (in French) and before I had to make any decisions my husband said "Let's have the chef's tasting dinner!" Lo and behold, a 12-course meal was in queue plus wine pairing! Celebrity chef Jerome Ferrer and his team of highly trained and engaging servers certainly put on a show. An almost theatrical kind of affair one would say. Each course had a surprise. Courses were served in books, boxes, clay pots for us to hammer open, and there was steam, fire, and grand finale cotton candy trees. Every plate was a work of fine art and tasted delicious. They love their fois gras in this town and their dessert too. Plus, the wines they chose were absolutely exquisite and the perfect enhancing match for each entrée it was served. We were overly stimulated I must say but in the best way and they even sent us home with wrapped gifts!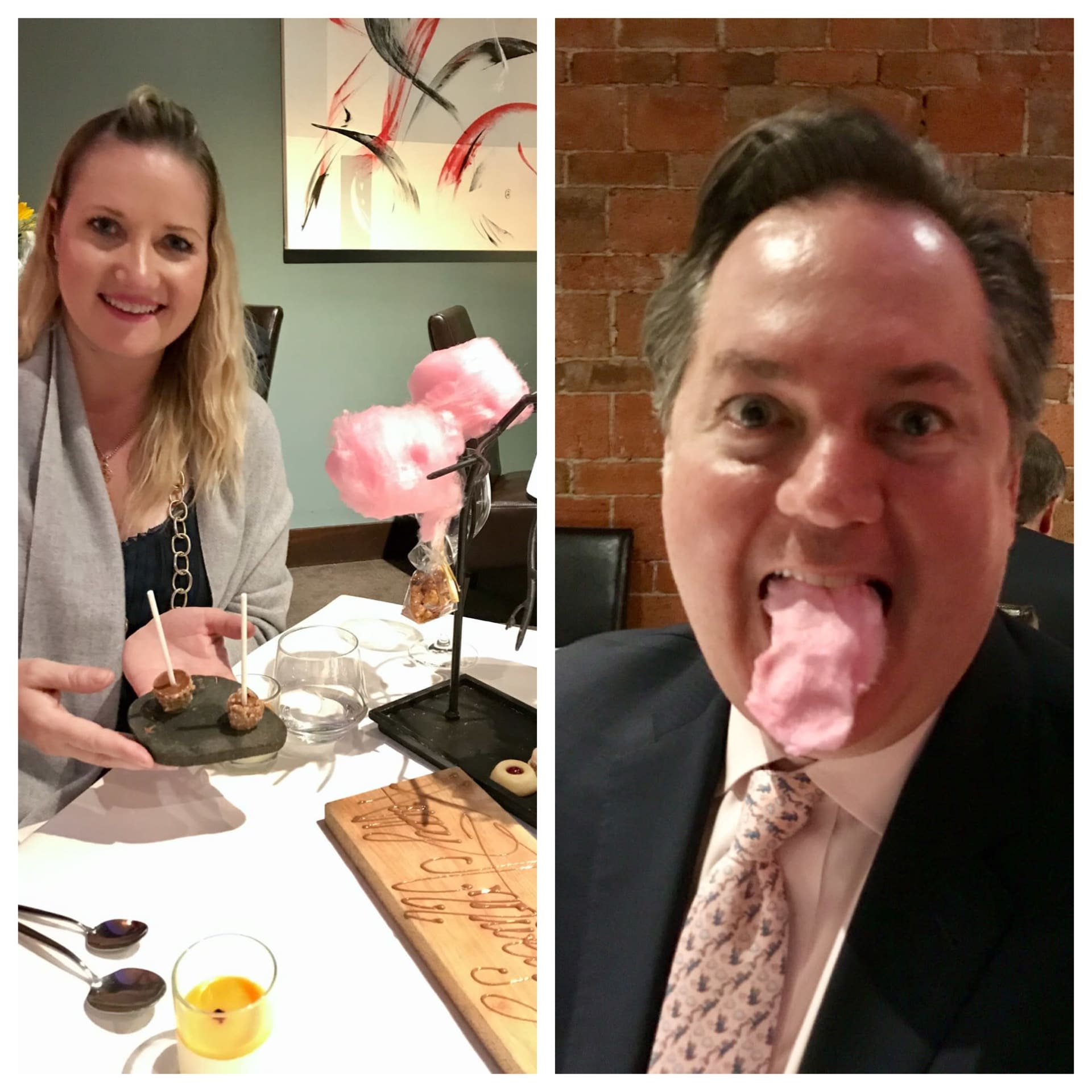 I would not trade a thing for this magical experience in time. I certainly would not order a 12-course meal every day but if you are looking to be WOWed, entertained, and blown away, this is a MUST DO. We might have needed to wear looser clothes…LOL…but ended the evening smiling and full of amazement like "What just happened…?". Too much fun and a bar set very high for the rest of my trip through Quebec. The next day we did a lot of walking to make up for it.
If you travel to Montreal, put Europe on your list…if you are a true foodie! This is not the place to be on a diet. And, if you have a food allergy just let them know and they will alter the menu accordingly. Oh and one more thing, they all speak perfect English. Try to humor them with some of your French skills but they will gladly not hold you to it for the whole night!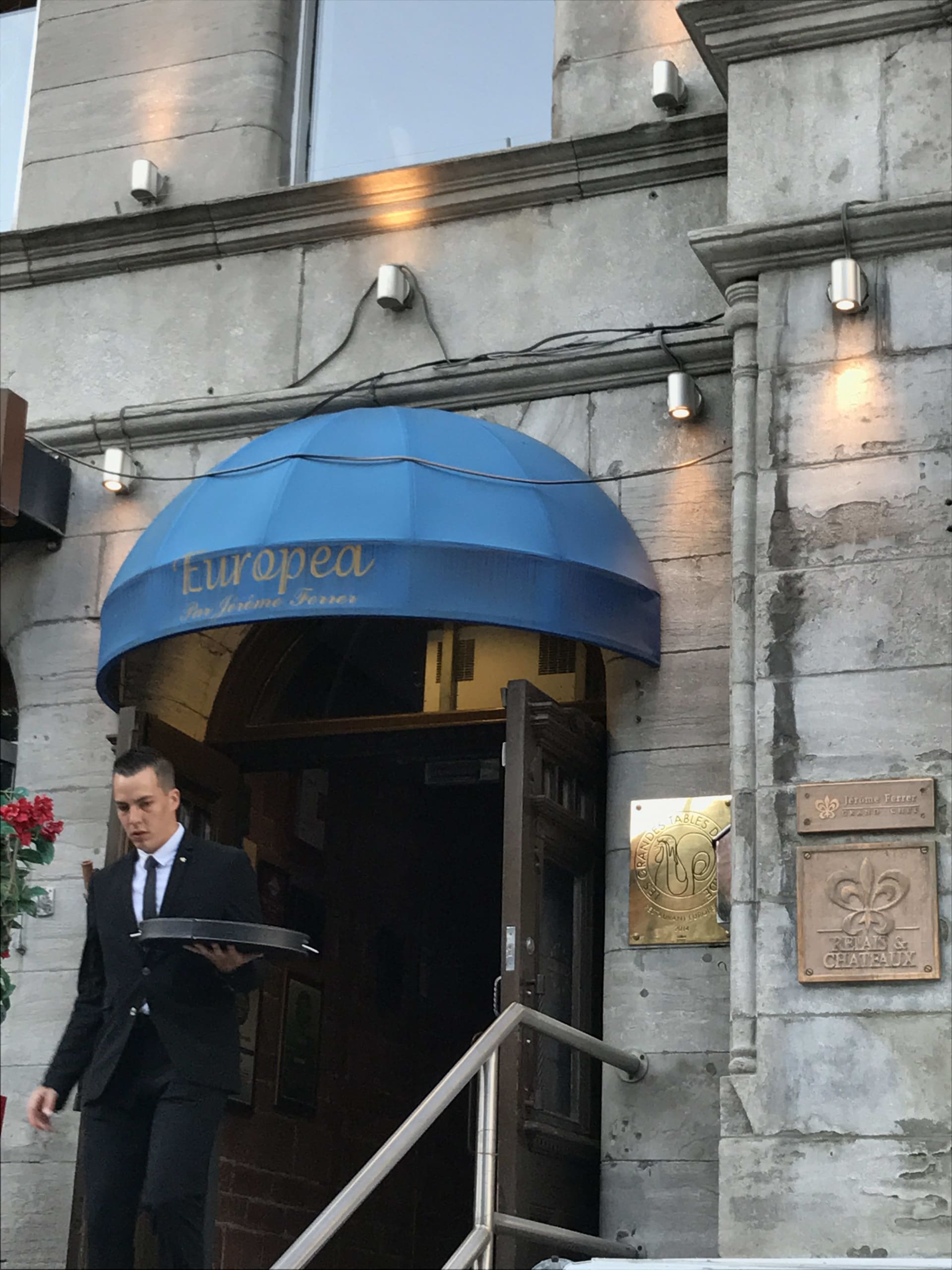 A "Relais & Chateaux" restaurant