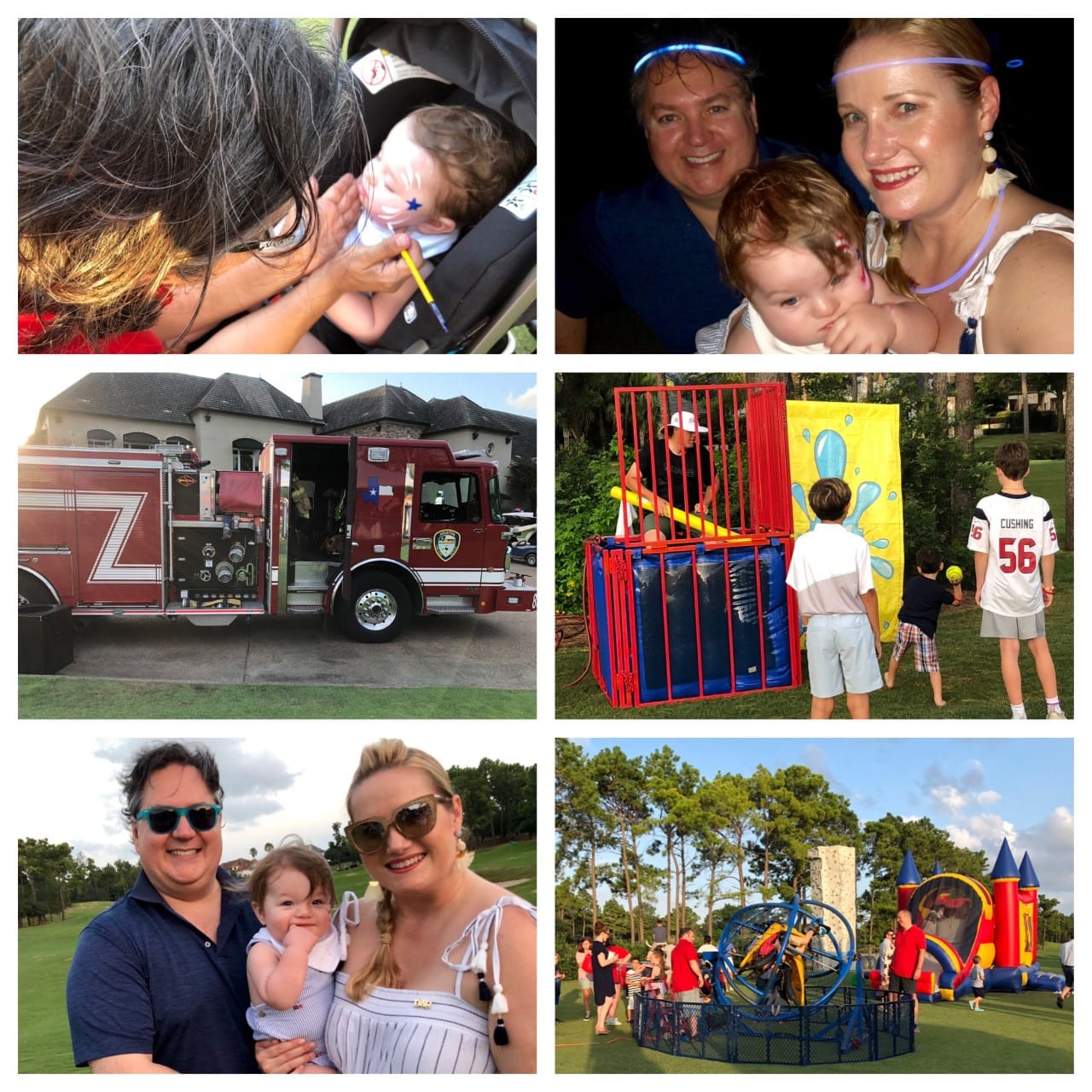 I love Independence Day. It's a time when Americans remember the birth of the United States of America, pay respect to our forefathers, and remember our great patriots and the amazing sacrifices they continue to make to keep our country home of the free and the brave. This year was extra special as we got to enjoy July 4th with our +1, as we like to refer to him as "TOS – The Boss!" Life is truly so much more fulfilling with our little guy in the picture. This year we joined the festivities at the Royal Oaks Country Club and it did not disappoint! The club actually set a record year in attendance with over 400 patrons. On the great lawn, they had food stations, a cash bar, table set-ups, plus exciting games and rides for the kiddos. And my favorite is face painting because I have limited time in my son's life to dress him up like my little doll! They even had an area fire department bring their big red truck, which was a true hit for the kiddos.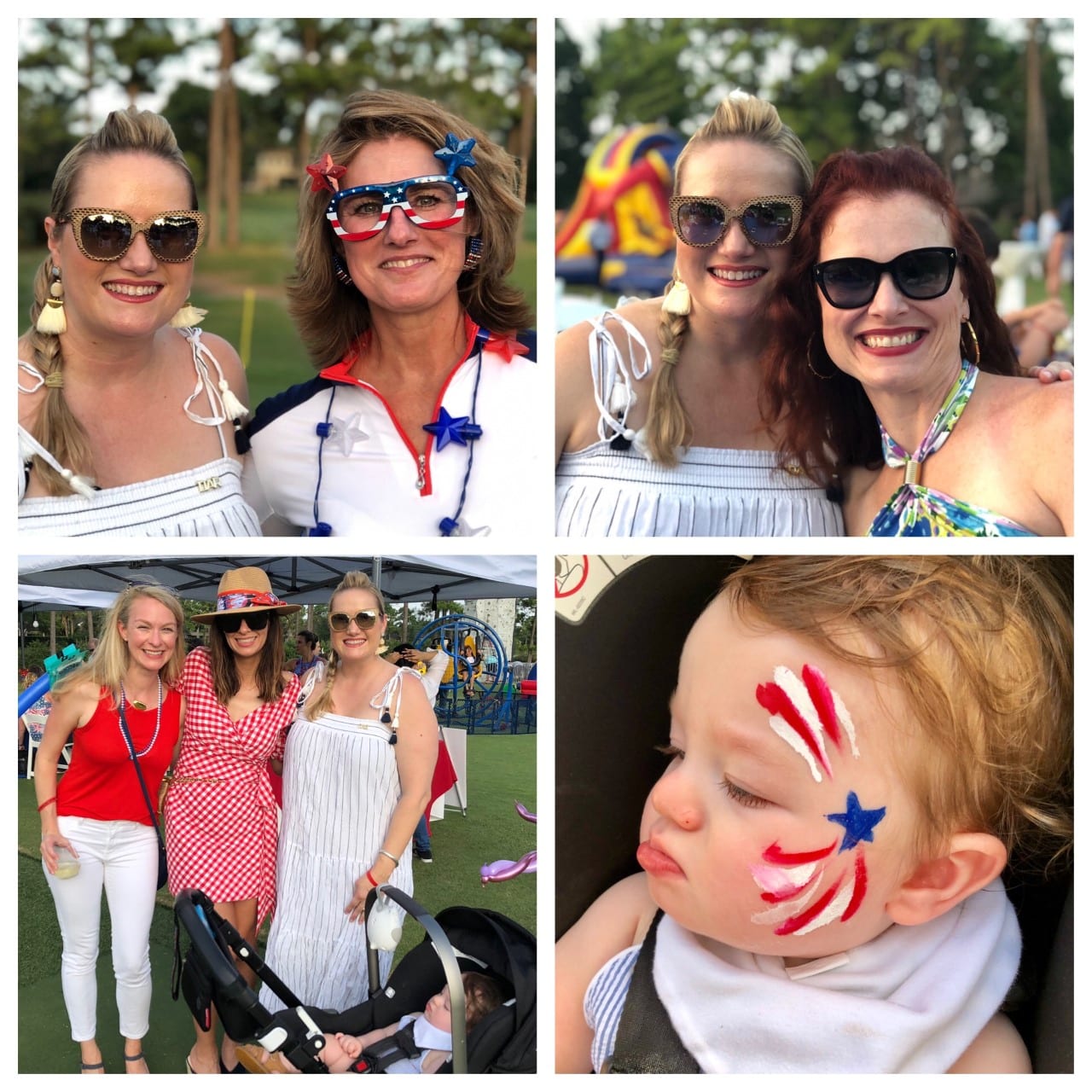 My husband and I joined the club exactly one year ago and it was fun to see our friends out enjoying the evening with their families and loved ones. I admit, I loved all of the red, white, and blue and patriotic preppy fashion! Also, I have sold some properties in this community too so my extra bonus was to cross paths with my clients who live and love the community! It is such a happy place and the people here are very welcoming and nice.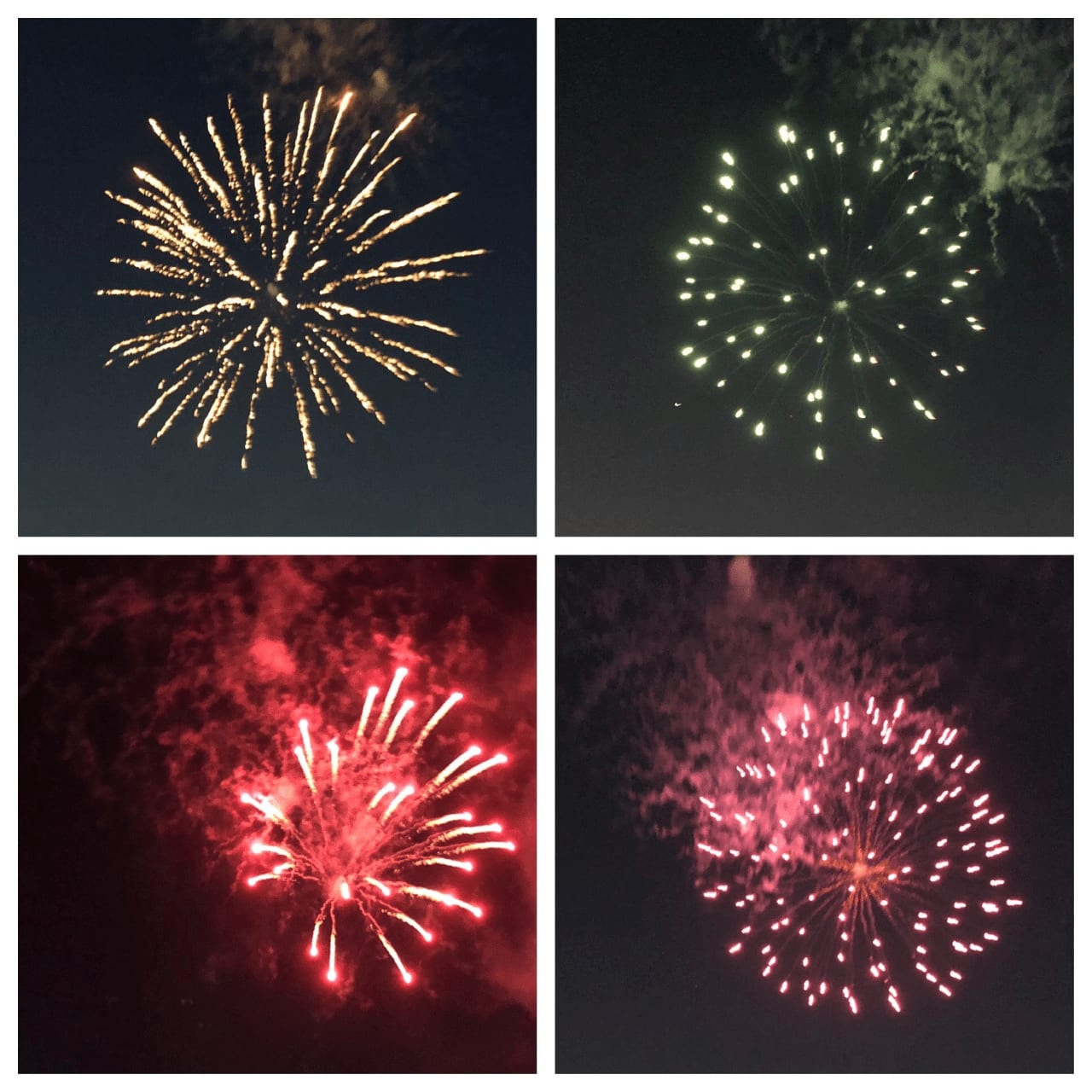 The entire night was truly a good time and I am definitely adding it to my list for the next year, if we are in town. I always seem displaced on the 4th because I am not one to tackle large crowds in open public settings. I'd rather be at home, comfortable, but I admit seeing fireworks in person is so much better than on TV! The fireworks show was seriously impressive at the club and it lasted a long time! A huge investment was definitely made in the fireworks show, and I loved how they gave us all glow-in-the-dark accessories to boot. Thank you Royal Oaks County Club. You throw a great American party!