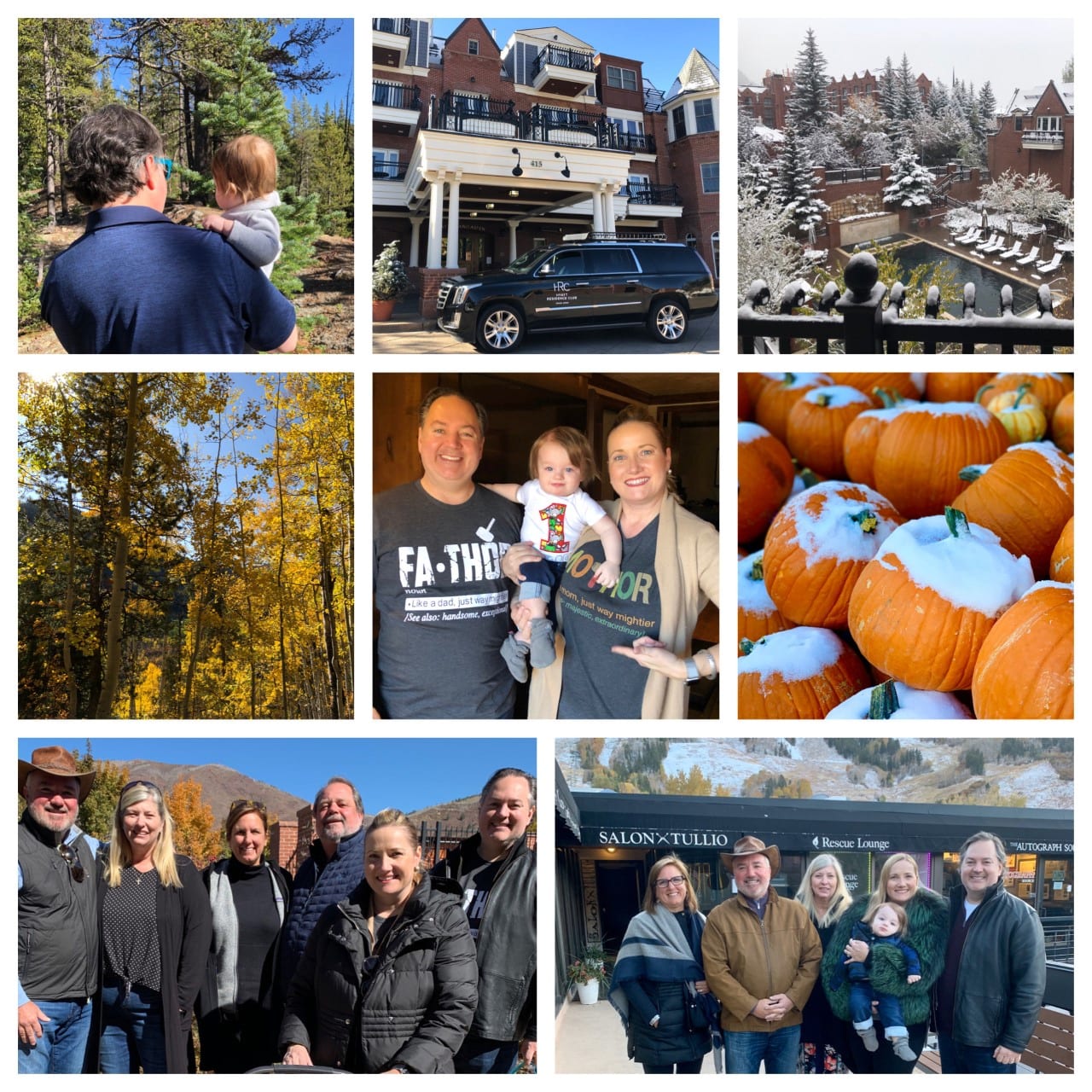 A Schmidt family trip to Aspen to celebrate our son's 1st birthday, why not? After all, he only turns one once! We wanted to go BIG for our ONE and only! Even though it was considered "off-season" in early October we felt like we got the best of both worlds! Our first few days we caught the Fall golden foliage… then it snowed! It's like Fall and Winter all packaged in one week! We stayed at the Hyatt Grand Aspen which was centrally located... a perfectly walkable spot and convenient to everything! We felt blessed! Our three-bedroom unit had a balcony facing the pool, it had a cozy fireplace in our living room and bedrooms, plus the kitchen/dining/living room was spacious. And, traveling with a kid we were very grateful for the washer and dryer. No joke, our little one blew through 3 outfits just from Houston to Aspen! We made the mistake of renting a car and driving through Independence Pass... that very narrow, winding, high-elevation route made our son VERY car sick. Oops… we won't make that same mistake twice! Gorgeous scenic view, but it was NOT fun.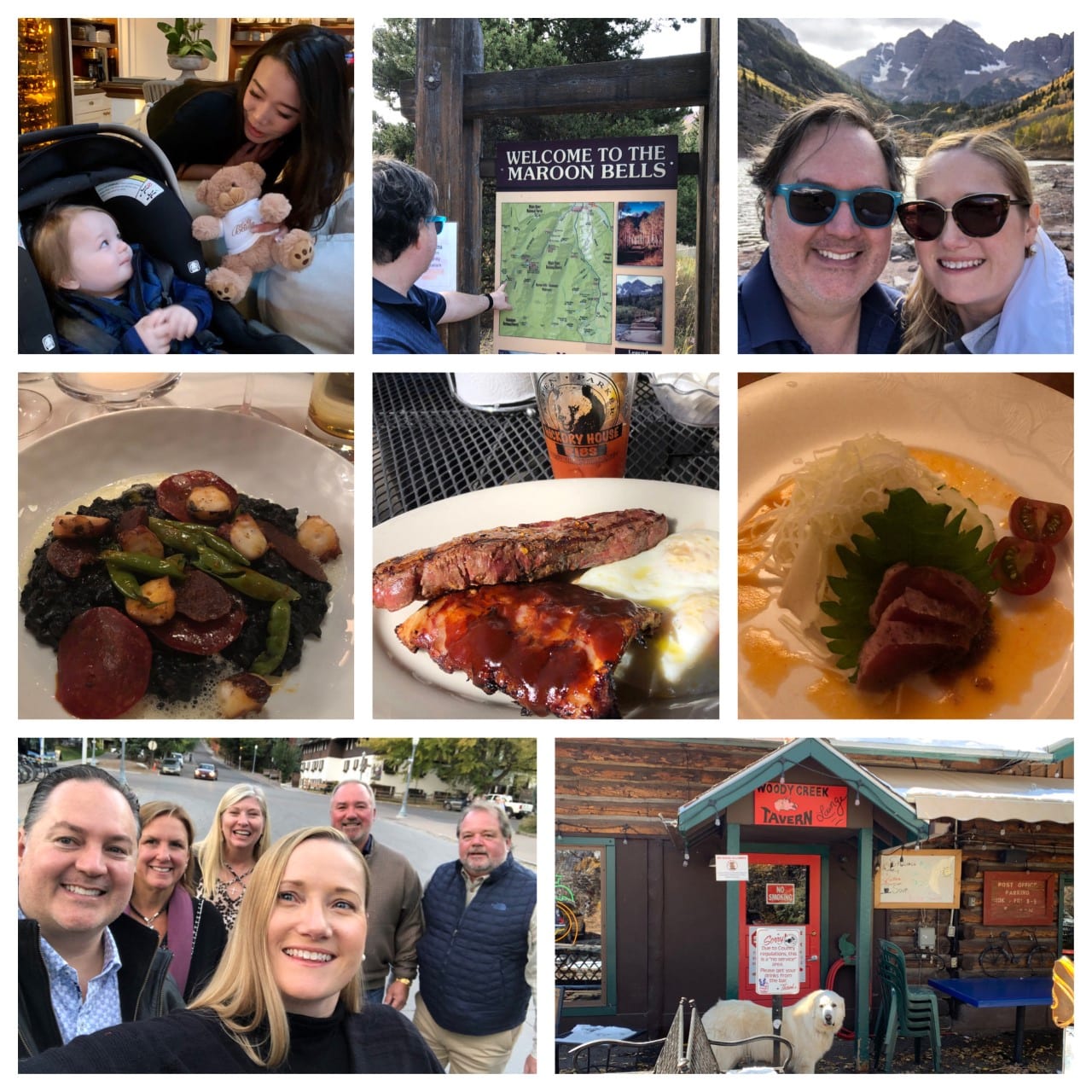 As far as activities, we did our walks, hiked Maroon Bells (although windy and chilly), toured the Ashcroft ghost town, enjoyed the hotel pool/spa amenities, and basically ate our way through Aspen. Restaurants on our list this year were Matsuhisa (we opted for the sushi chef's choice menu and we were so glad we did), Betula (an absolute treat and they gave our son a cute teddy bear), Hickory House (a rib breakfast with Bloody Mary's), Campo De Fiori (Italian feel good food), and Woody Creek Tavern up the mountain (where if you have the energy you should bike your way there). Truly, even during the off-season, there was no shortage of fine dining. We loved every restaurant. But, we did miss the boat by 3 days to go to the Pine Creek Cookhouse. The scenery is absolutely breathtaking up there, but they were closed. Oh well.
Perks to consider when traveling on "off-season"… cheaper flights, cheaper hotel room fees and you can most likely upgrade your room, rezzies not necessary at restaurants that are usually booked, and the streets and shops are not crowded and have sales! No lines! But keep in mind that the gondola was closed and some restaurants were closed. Safe travels my friends!