Baby Schnitzel is one lucky man and he's not even here yet! Recently, my blonde mafia besties hosted the most incredible baby shower for us in Houston. Graciously opening her doors to her fabulous home for 30 women, Lori Bergeron offered the most magical venue for the event. Add in all of the amazing and personalized decor, food, and hottie friends, this party was a "looker"!
My friend Anna Kaplan said, "This is straight out of Town & Country Magazine." And, I cannot agree with her more! Every detail was thoroughly thought out and I really felt like the most special lady alive that day! I still do actually!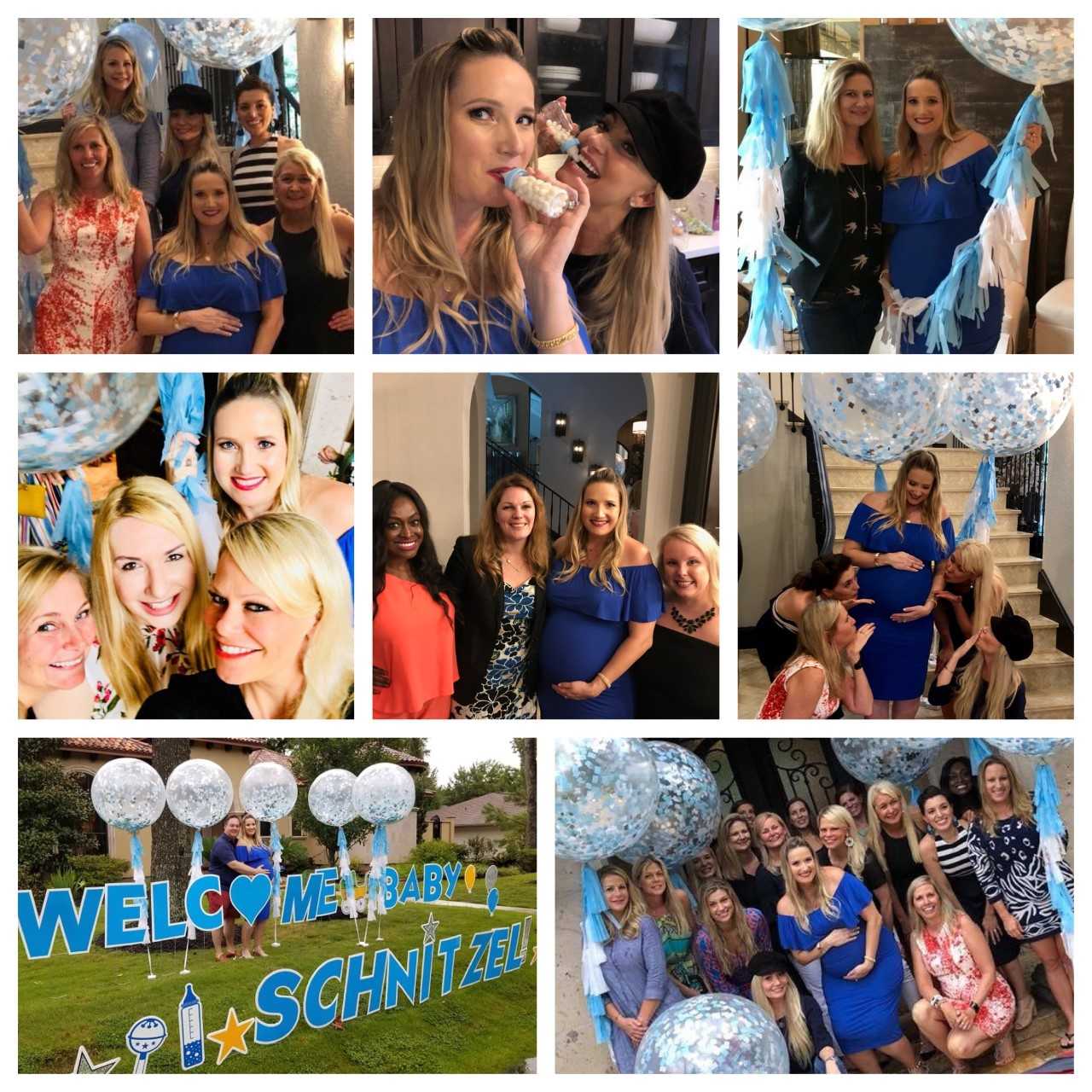 I don't know where to start. I loved the Baby Schnitzel sign on the front lawn. Certainly a show stopper and no doubt a great landmark for party-goers! Plus additional framed signs, and a touch of German "Wilkommen Baby" signs for my husband's side of the family. Next, the balloons! In fact, they are called Big Ass Balloons to be exact! Then, there's the cake! It is a mirror replica of the baby shower invitation. Not only was it a work of art, and super cute, but super tasty to eat! Hand-painted macarons…again a replica of my invitation! The catering, think Thai shrimp & cheese grits, eggs with goat cheese, cheese and charcuterie, tuna poke, fresh fruit, and a bottomless flow of champagne and all of the fine mixers.
I am so blessed to have such supportive and festive friends. A group of strong, successful, independent, and loving women. Thank you from the bottom of my heart ladies. I love you!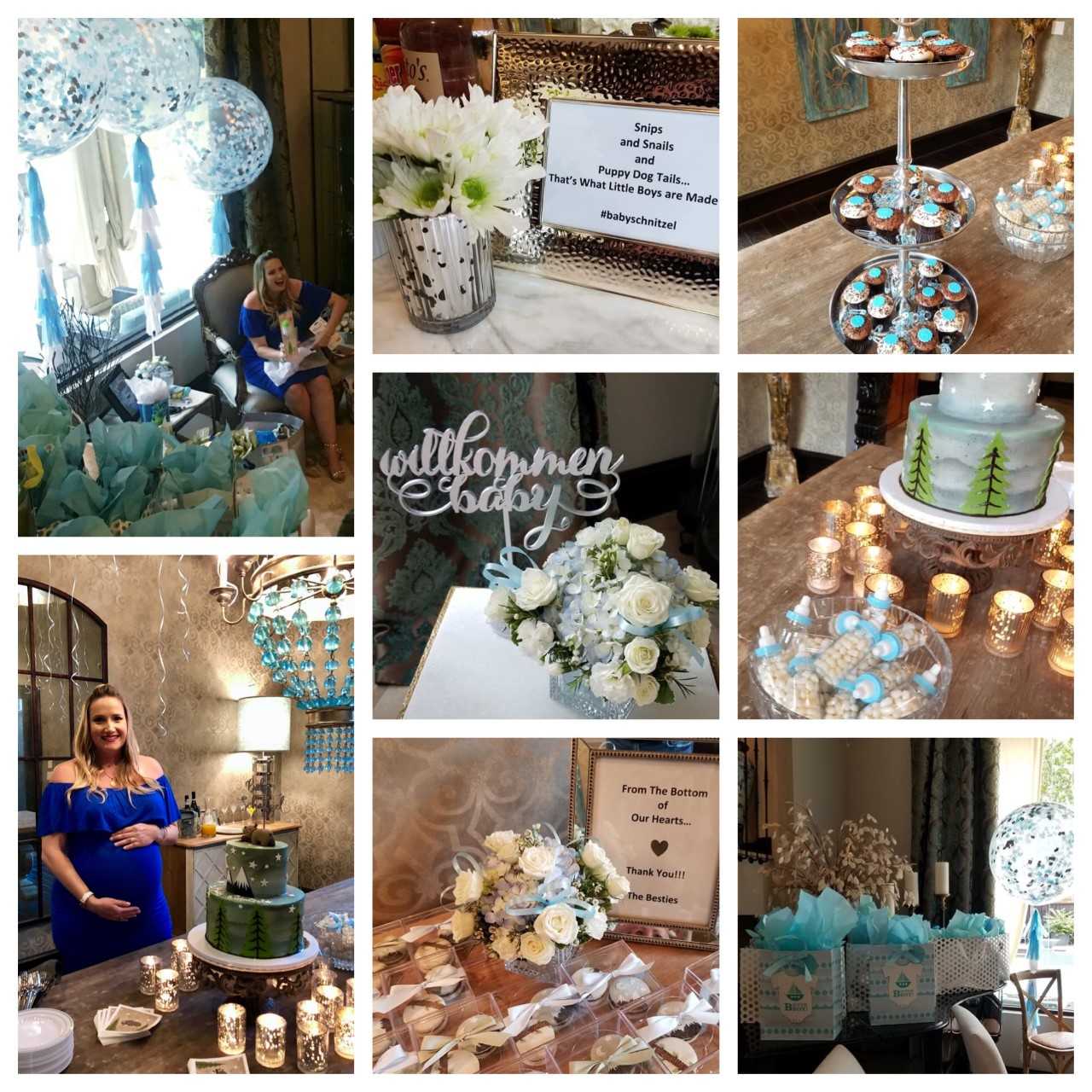 Vendors To Note For My Event: