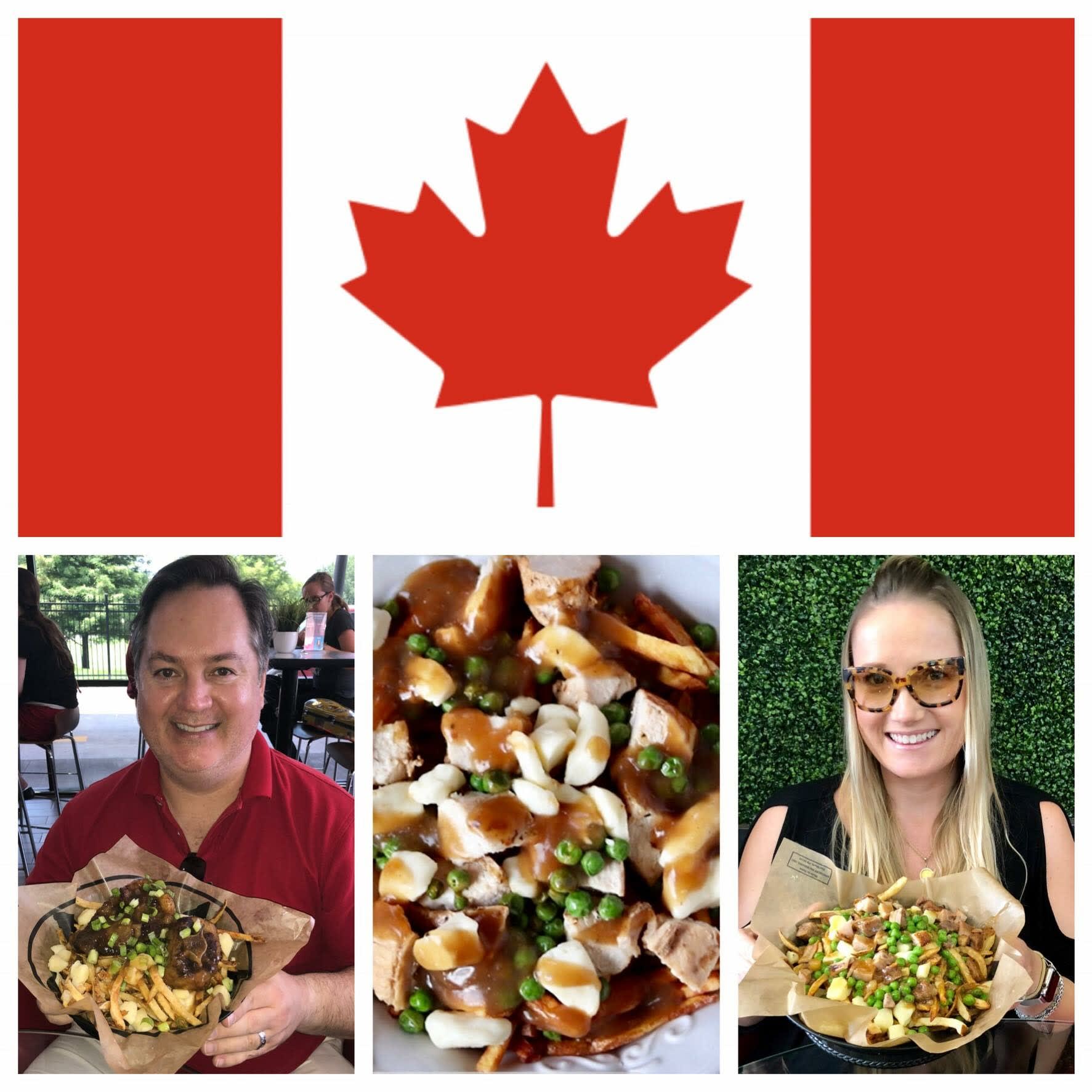 July 1st was Canada Day. In honour of Canada's birthday my husband and I set off on a journey to find a Canadian food specialty called "poutine". Believe it or not, it is no easy find in this melting pot of a city with over 4 million people! Fortunately, there is help on the way! Let me introduce you to Houston's newest restaurant in the thriving Energy Corridor called Tubs Poutine!
Brother-sister duo Brian and Caroline Nguyen along with chef guru Lyle Mathes are the first to open a poutine-only restaurant right here in Houston. Barely 1 month old, this restaurant is creating a crowd who loves food with a heart, comfort for the soul, and a casual friendly atmosphere that gets you to saying all is "Eh-OK" in this world! Brian's world travels to Toronto, Canada inspired him to bring this cuisine back to Texas. Fortunately for him, his sister Caroline is a veteran in the food and hospitality industry and chef Lyle has cooked for the Jimmy Kimmel show, the Houston Rockets, the New England Patriots, American Idol, and the Los Angeles Lakers….just to name a few! Even cuter to the story, "Tubs" is the nickname of Brian's son.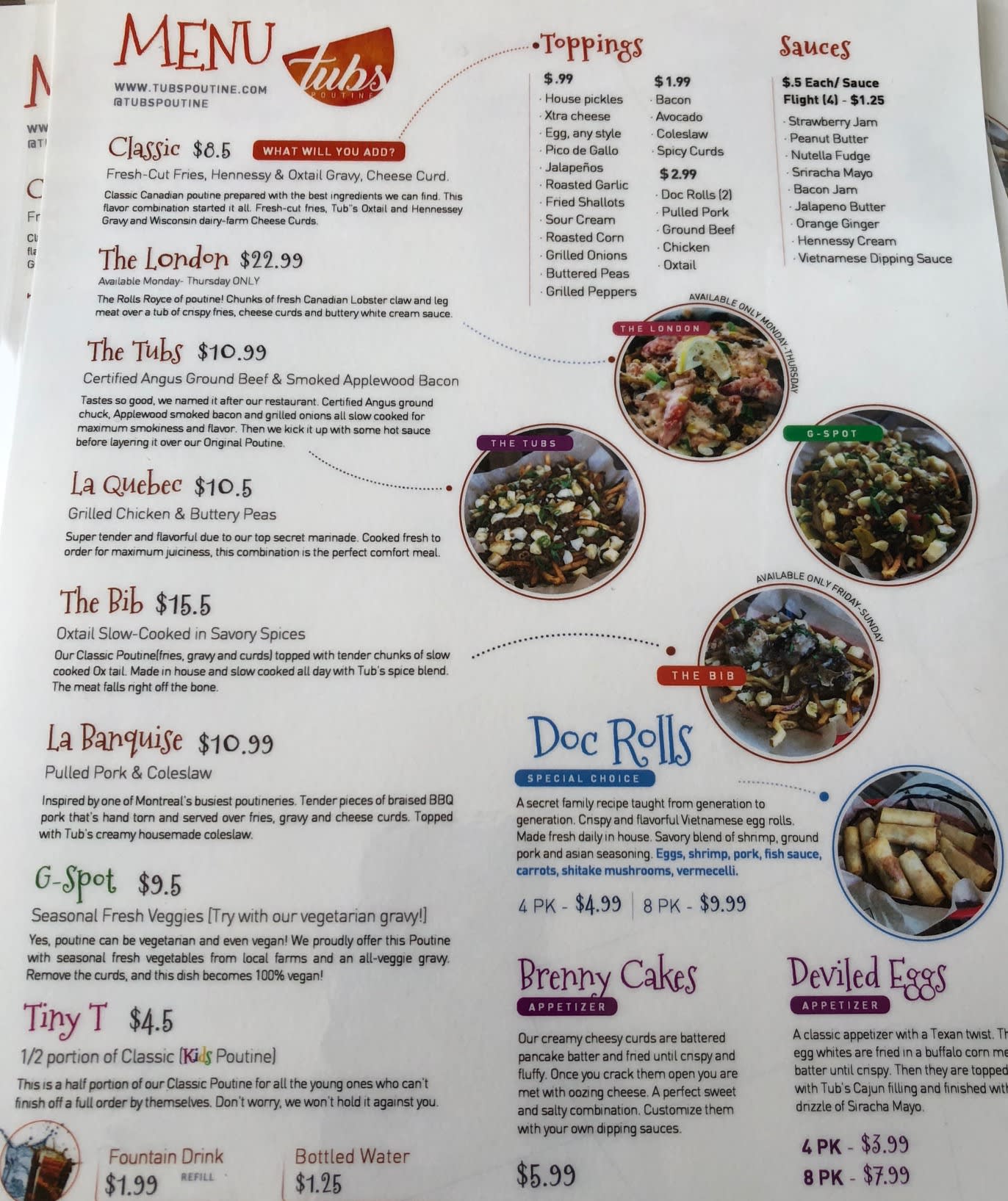 The menu is off the charts my friends! Come hungry! I enjoyed La Quebec which came with grilled chicken and buttery peas. My husband went for the weekend-only special including a big bone chunk of oxtail! If you are feeling even more adventurous, you can style your own tub of poutine! To top it all off, have an ice-cold beer! When you are in the mood for some french fries on steroids, that you can call a meal, consider stopping by this place. Canadians don't count calories when poutine is involved.
For more information visit their website
www.tubspoutine.com
or stop by at 3429 Briar Forest Dr. Houston, TX 77077.