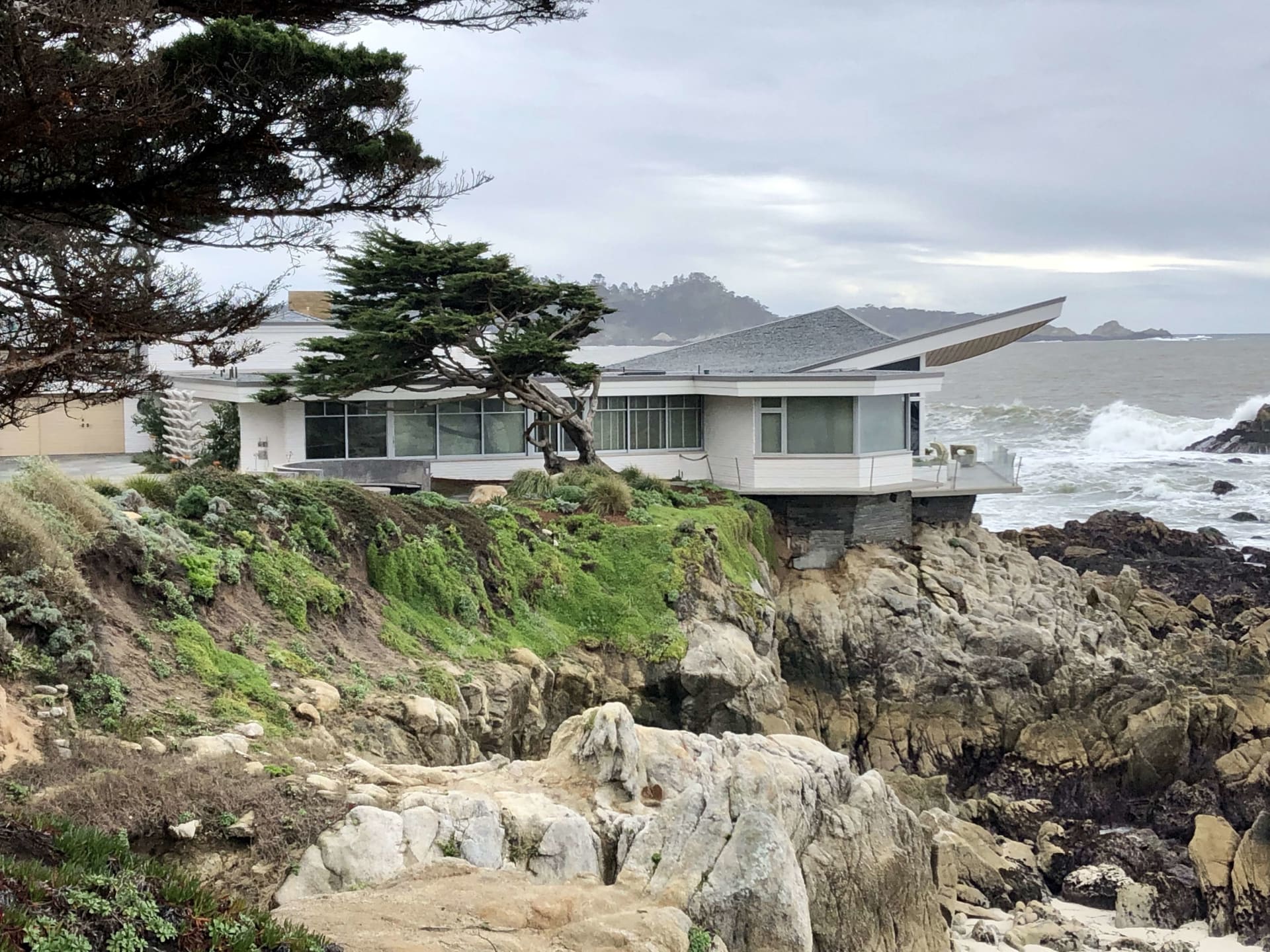 My recent trip to Carmel, California was a real sea breeze treat! Besides losing power at our highlands resort for 1.5 days due to bad weather, the stunning scenery was magical. We even caught a glimpse of a rainbow a time or two!
The Real Estate Agent in me had to take a road trip to Carmel By The Sea to check out some Pacific Coast real estate! Sotheby's has an office in Carmel and Monterrey so I can help you with your RE needs here if you are looking, just an FYI! Alongside Carmel Bay on Scenic Road, we drove our rental car up and down and weaved in and out of the adjoining streets. Look at this house as my main photo for this story! This was by far my favorite. Unobstructed views for miles out to sea, floor-to-ceiling windows, wrap-around balcony including their own private beach! This home is not for sale, but just imagine what it would cost if it was. This home is the poster child for the name Carmel by The Sea, don't you agree?
The cheeky theme of Carmel homeownership is to name your house. No matter how big the castle or small the cottage, it is a fun way to give it an identity marker to the property versus just giving out a typical boring address. I must say, all of the homes look very different, so adding a fun name is just icing on the custom cake! No cookie cutter construction here, too. I wonder what their deed restrictions are like. Some people are a bit too creative if you get my drift! Marijuana is legal in this part of the country, so maybe they are all living in peace and harmony! LOL!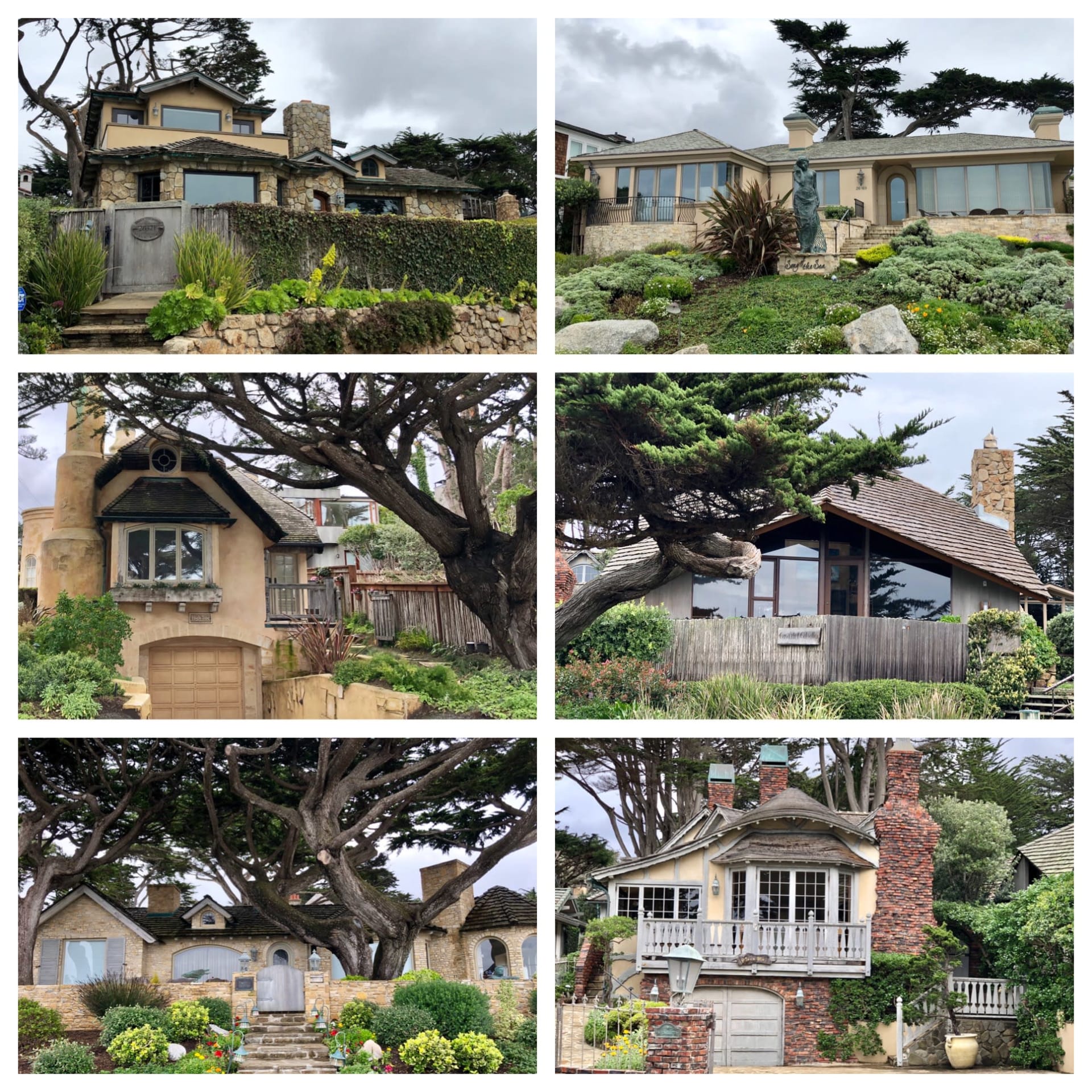 Some of the names that caught my eye during my spontaneous tour are "Pinch Me", "La Petite Fleur", "At Last", "Tres Jolie", "Sandy Pause", "Sea Breeze", "High Tide", "Petite Retreat", "La Galleta Pequena", "The Pacific Pearl", "Casa del Caballo", and "Song of the Sea", just to name a few! It makes me wonder, what would I name my house? I live in a highrise and my building has a name already though. Ha ha.
There is so much ground to cover in this part of the country I only skimmed the surface. After this drive, we parked ourselves in town and walked to shops, sipped some vino at wine-tasting rooms, and then finished off with dinner at a cozy & quaint Italian restaurant sitting by a fireplace. I have more to share in a later post. Until then, be thinking about what you would name your home! A real estate tip, It does help in home sales to put a distinguishing name on it!