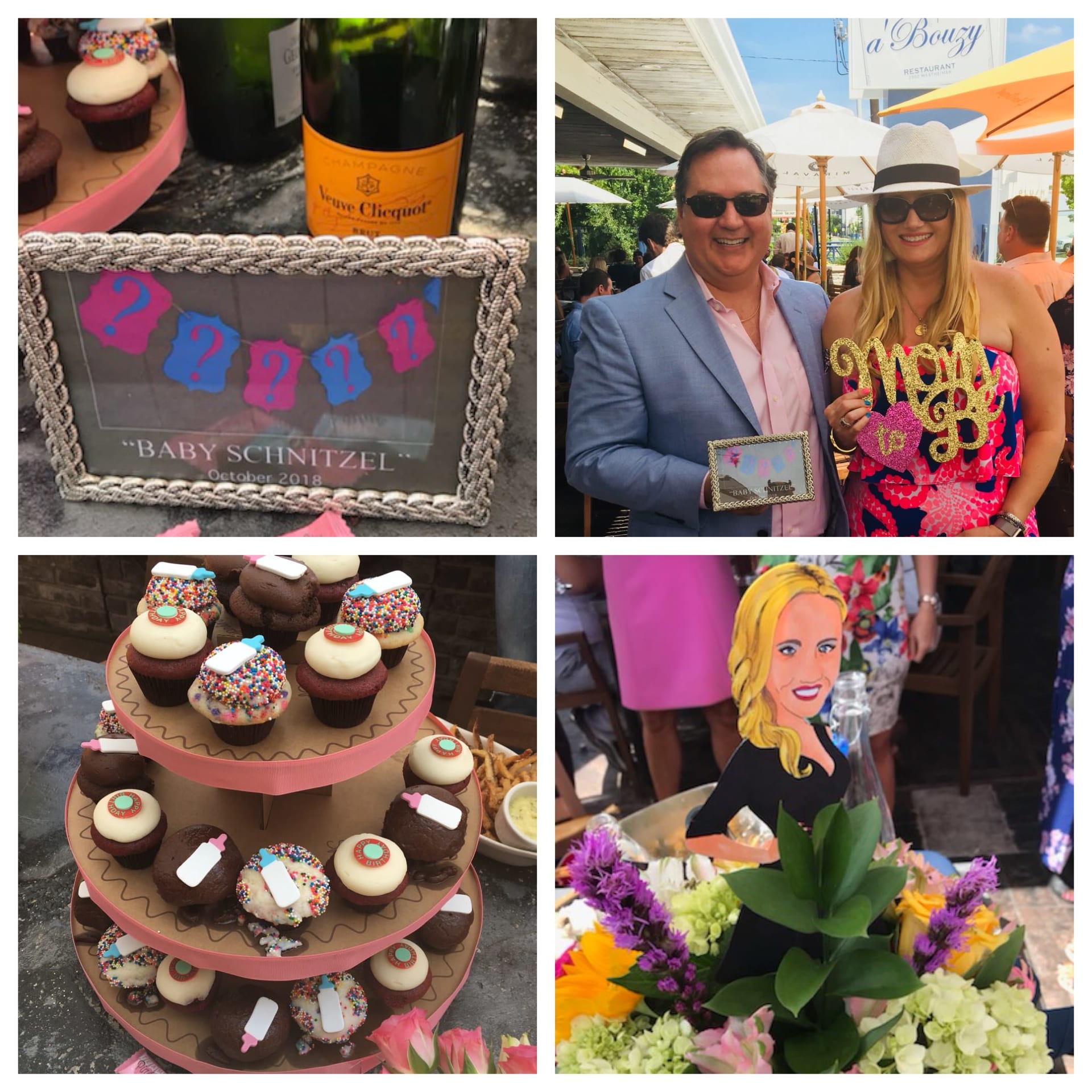 "Baby Schnitzel On Board"
There are many milestones in our lives, in my case, I had to combine two at once! I recently hosted my 40th Birthday party with my besties, but what they did not know is that I was 15 weeks pregnant! A very hard secret to keep when my social life involves champagne! Not to mention, hiding a 3-month baby bump!
Pink and blue was my color scheme and a spring patio setting was important to me. The perfect venue for a Sunday afternoon was A'Bouzy….a champagne bar and restaurant in the oh-so-fancy River Oaks neighborhood! My spread included fresh floral arrangements, charcuterie board and lite bites, Sprinkles mini cupcakes(some gluten-free), and flowing champagne! I wanted my guests to be bubbled up with sugar and sweets for our very special announcement!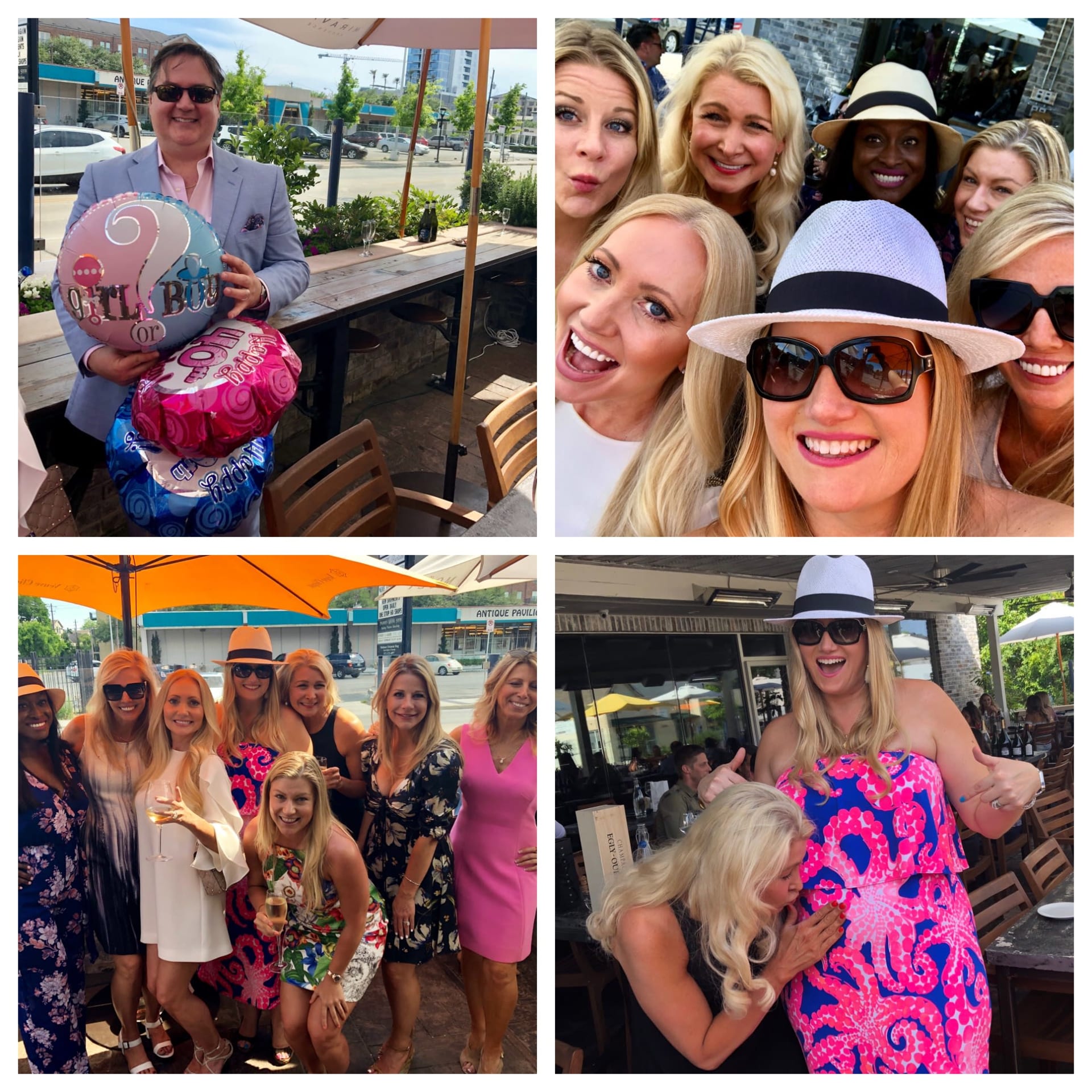 "Blonde Mafia"
Even more fun, I have friends that are preggers too! I am calling us the "Viking Mommy Trio" because they are from Denmark and my family lineage is Norwegian & Swedish! It is so comforting that I have close friends in my shoes to experience this very exciting time in our lives together.
Since my husband and I are riding this very adventurous wave, all of our announcements are BIG! The gender reveal comes later my friends!