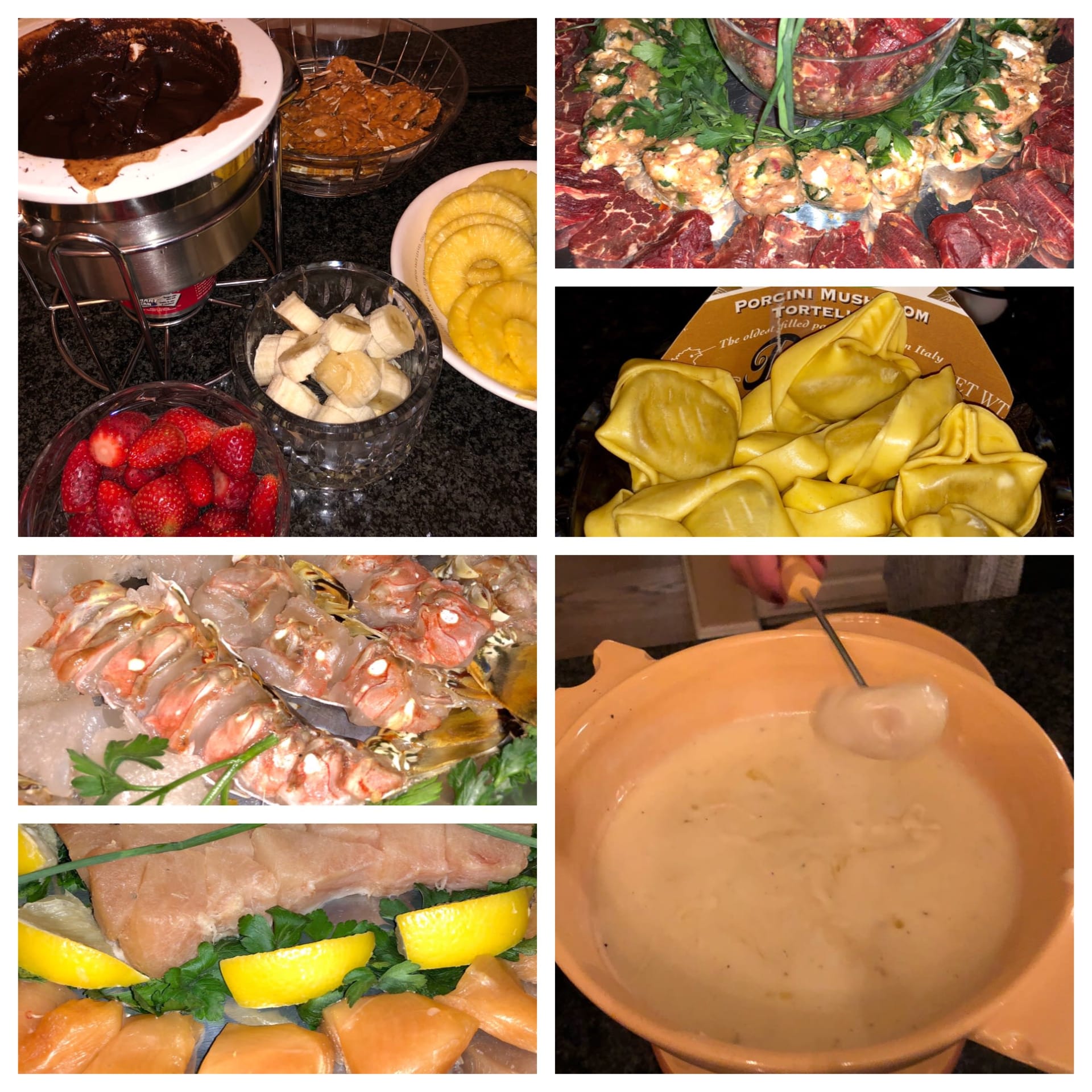 I love the holidays for so many reasons. It is this time of year when people amp up their game BIG TIME with festive decor, cuisine and desserts, music, and all of that with quality bonding time with family and friends.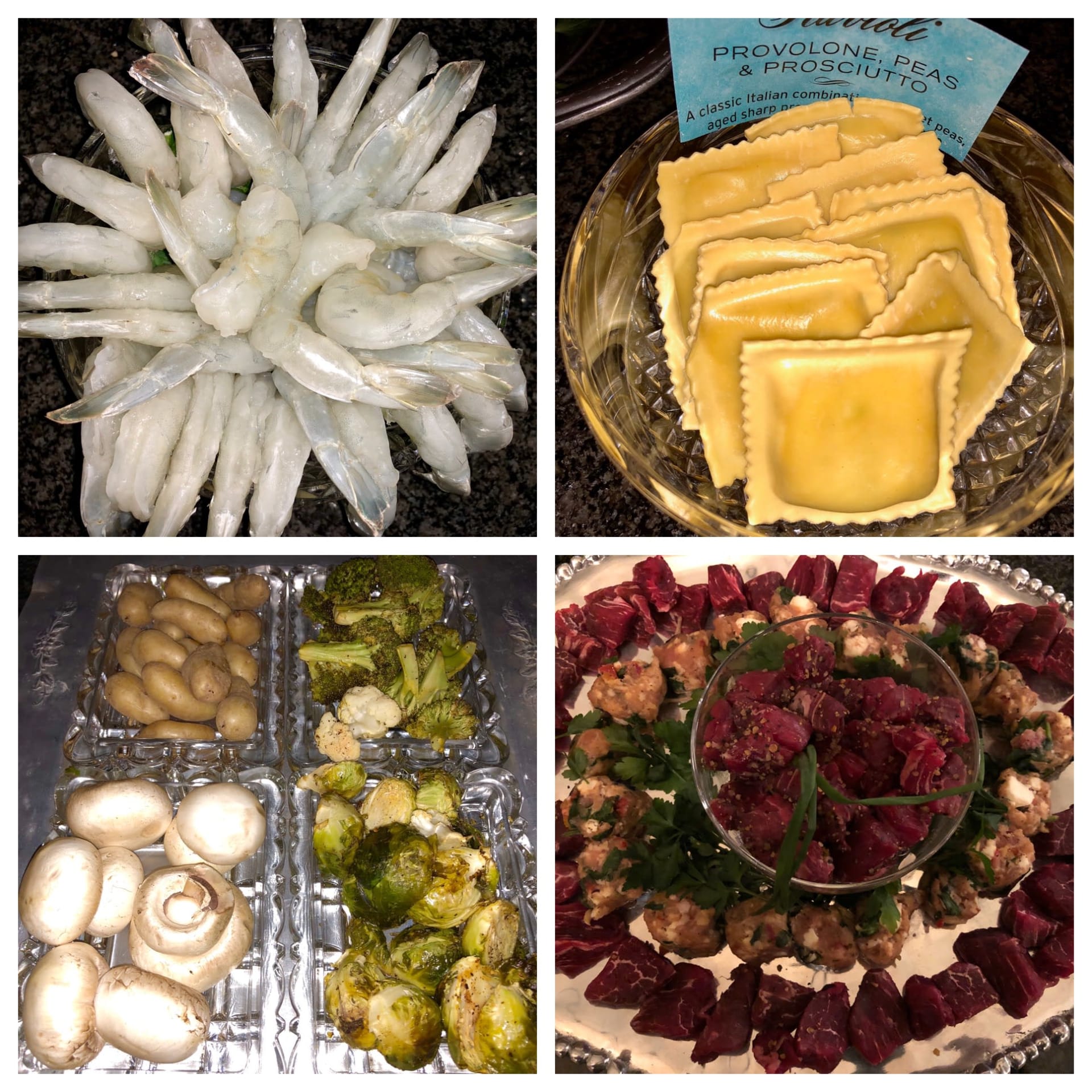 It's the traditions that fascinate me. In The Schmidt family (my in-laws) for instance, every New Year in Ohio they host a family fondue night. First off, the natural setting up North is so perfect because it's cold outside, the fireplace is crackling, we're all bundled up in sweaters and boots, and this year there was snow which makes it even more magical! Back to the food, how about hosting a party where your guests are their own chefs? That's right, just master the art of gathering and forget the thought of slaving in the kitchen! That's why fondue night is such a genius idea. The fondue fixins are unreal folks and all will forget you did not spend all day and night in the kitchen preparing their meal! The spread gets more ambitious every year I think. Check out this display. Besides the cheese, salivate over the lobster, tuna, yellowtail, shrimp, beef, and oh yeah the veggies! A new addition to the savory lineup is the ravioli and the truffle tortellini! This tradition takes hours of edible enjoyment and it's interactive which I love too. Mix in some German gluhwein to wash it all down or sip some champagne cocktails, laugh and chat a bit, then dive in for seconds, and thirds, nobody is counting! To finish off the evening with some sweetness, bring on the chocolate with strawberries, pineapple, and bananas! My life is complete!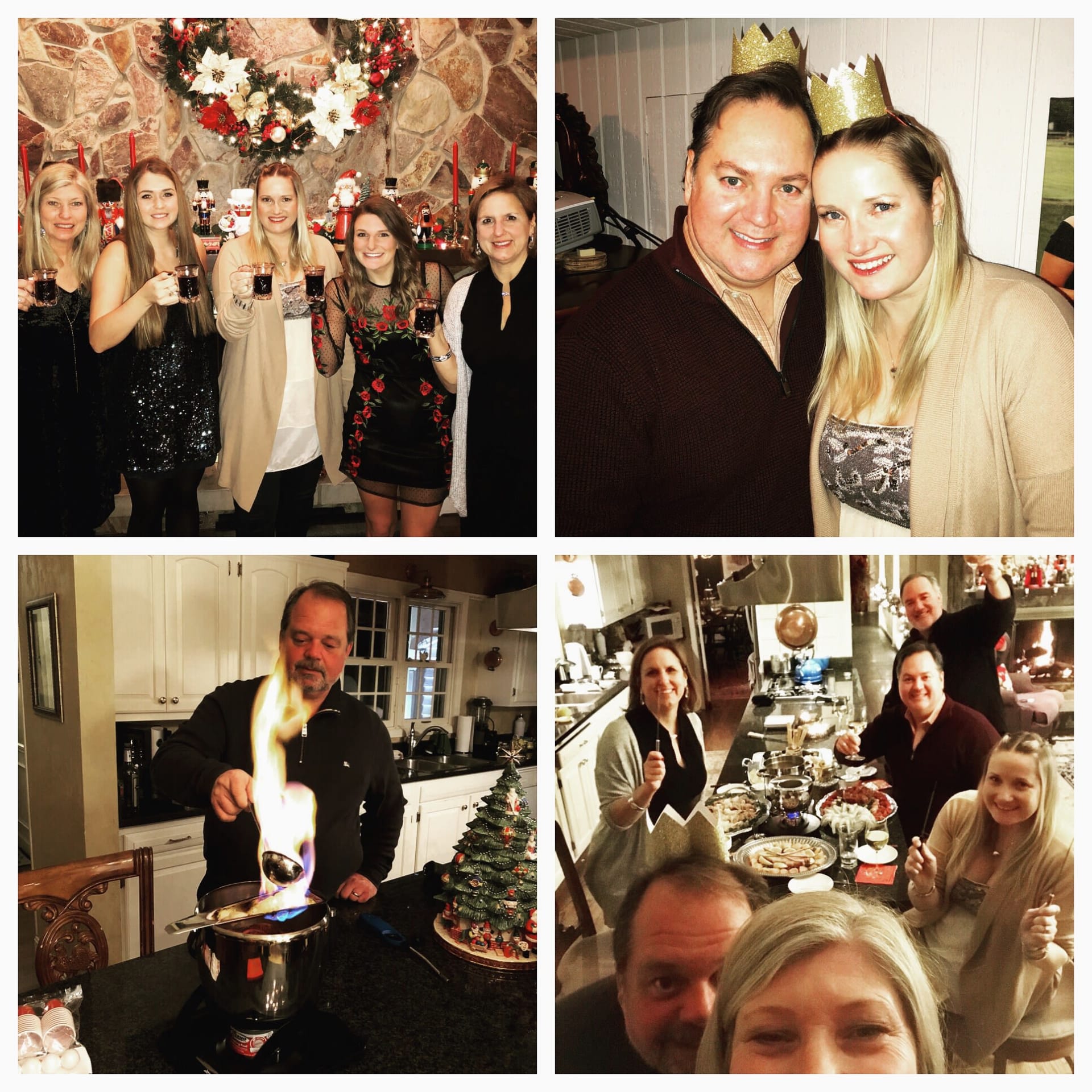 Fondue Fun at The Schmidt House!
Survival tip: Make sure all of the fondue sticks are different….as in colors or shapes so you can differentiate whose is whose. And I have learned to double fist so if you can get your hands on two sticks at a time, then run with it! This is faster cooking for faster eating my friends. Oh, and don't load up on the boring bread! Adding in the proteins and veggies makes it all the more nutritious and satisfying for that diet you keep talking about. You see, your New Year's resolution is already off to a good start!