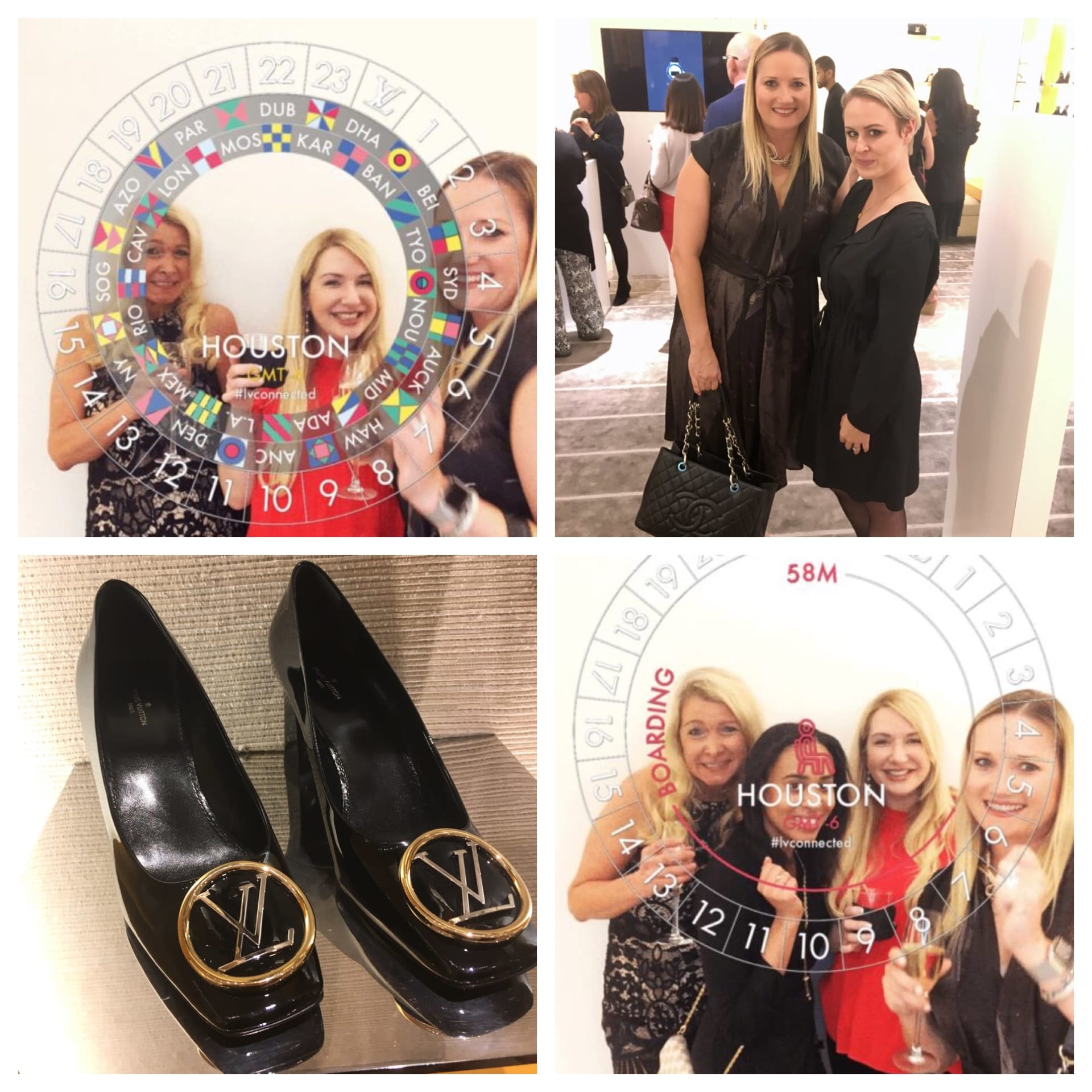 Photo booth fun with Laura Cernock, Hannah Thibodeaux, Anna Kaplan, and a snapshot with Tenley Huste
Louis Vuitton just got "smarter" but it comes with a hefty price! July 12th I attended the launch party of the Tambour Horizon Watch at the Louis Vuitton boutique in the Houston Galleria. All I can say is….WOW! Apple you have some BIG competition in the smart watch division.
Sipping on champagne and cocktails mixed with music provided by a resident DJ made for a mix and mingling fashion forward unveiling event! My friends and I had a great time browsing the latest inventory, socializing with fashionistas, and of course getting familiar with the guest of honor….the Tambour Horizon watch! Thank you Tenley Huste aka Regional Retail Training Manager of Louis Vuitton for presenting to us all of the benefits of this savvy new gadget! It's a game-changer!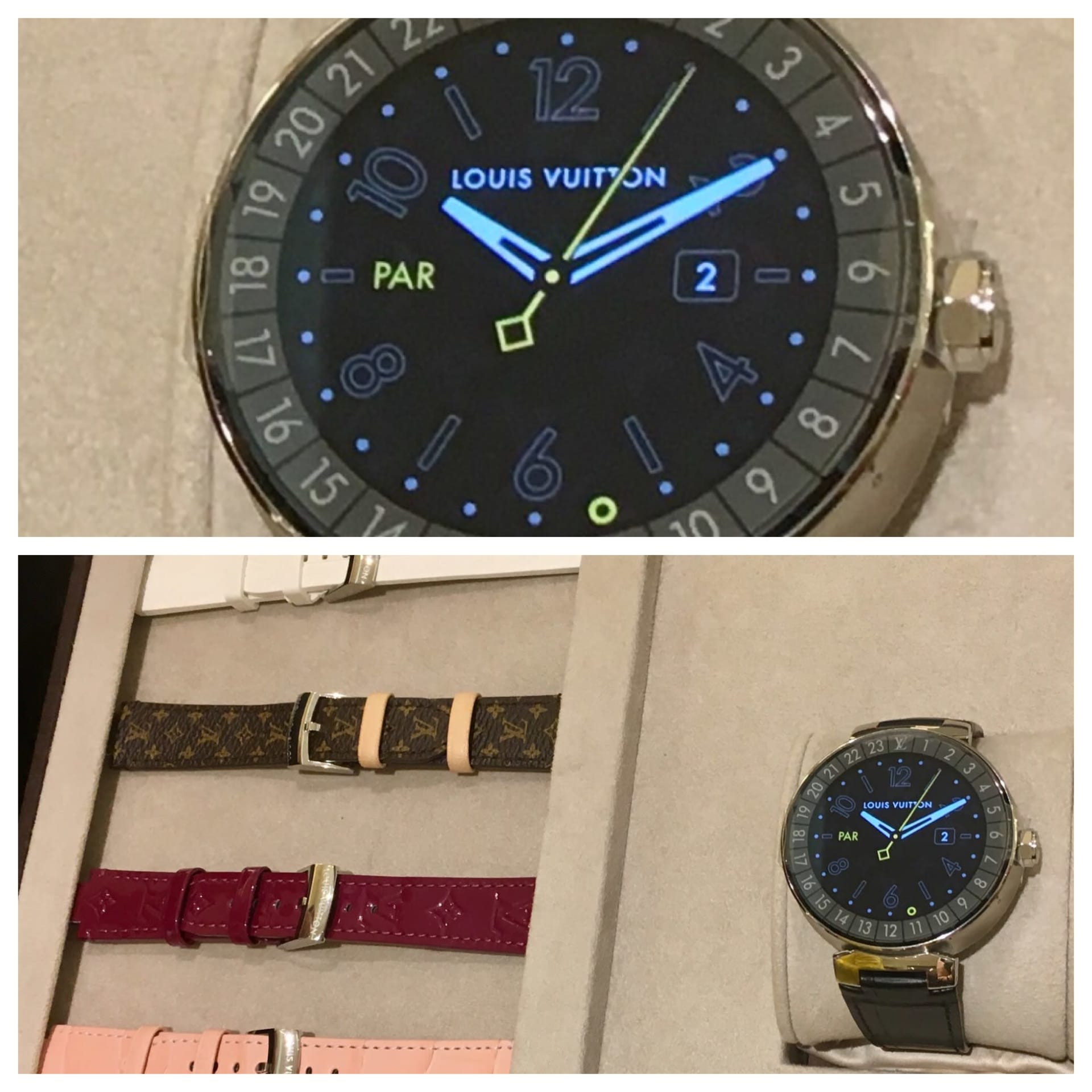 Offered in grey, black, and brown with more than 60 different straps to choose from the Tambour Horizon device runs on Android Wear 2.0 software and was developed in collaboration with Qualcomm and Google. And for a starting price at $2,450, you too can be sporty and ultra chic all at the same time!
Techy stuff to know about the watch…the 42mm case sports a 1.2-inch AMOLED 390×390 touchscreen and is powered by a Snapdragon Wear 2100 processor. It also has 521MB of RAM and 4GB of internal storage, alongside a 300mAh battery. No heart rate monitor on this one but do you really think you'd wear a $3000 watch to the gym anyway? Ok, well maybe to show off! Let's face it, Louis Vuitton is all about status and I just want a piece of it! And for all of you world travelers out there. Fun fact…when you land the watch will link to some local information sites giving you tips on where to dine, things to check out, etc etc etc. You are never alone and never lost! Louis Vuitton, you are so thoughtful and certainly gearing up to be man's NEXTGEN best friend!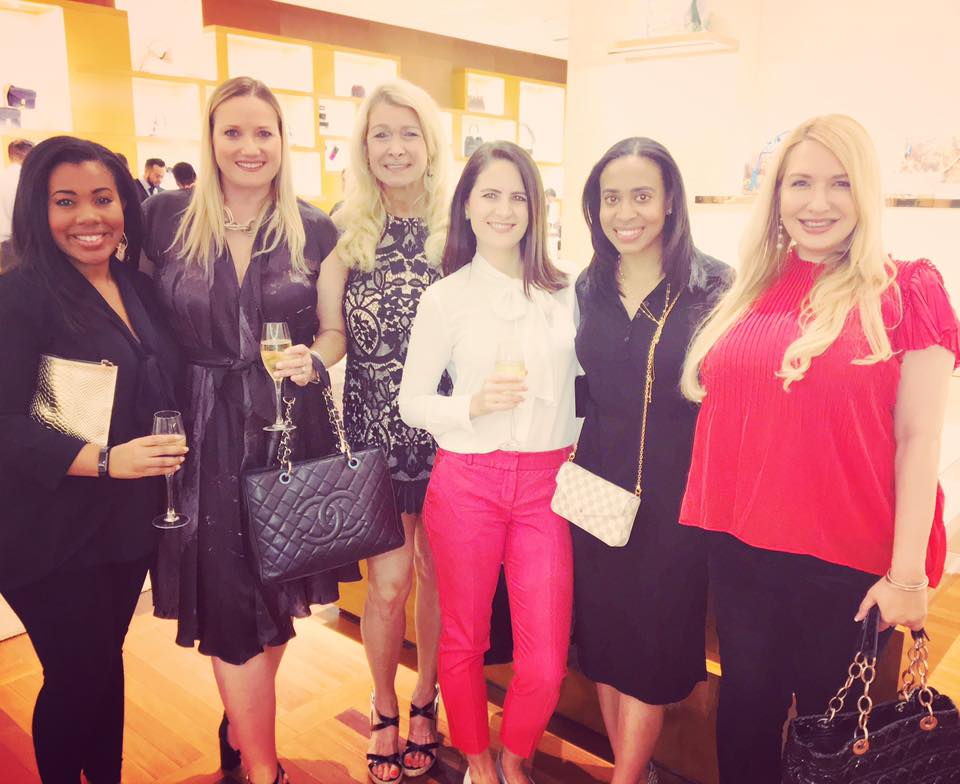 Ashley Seals, Nicole Brende, Laura Cernock, Holly Grace, Hannah Thibodeaux, Anna Kaplan