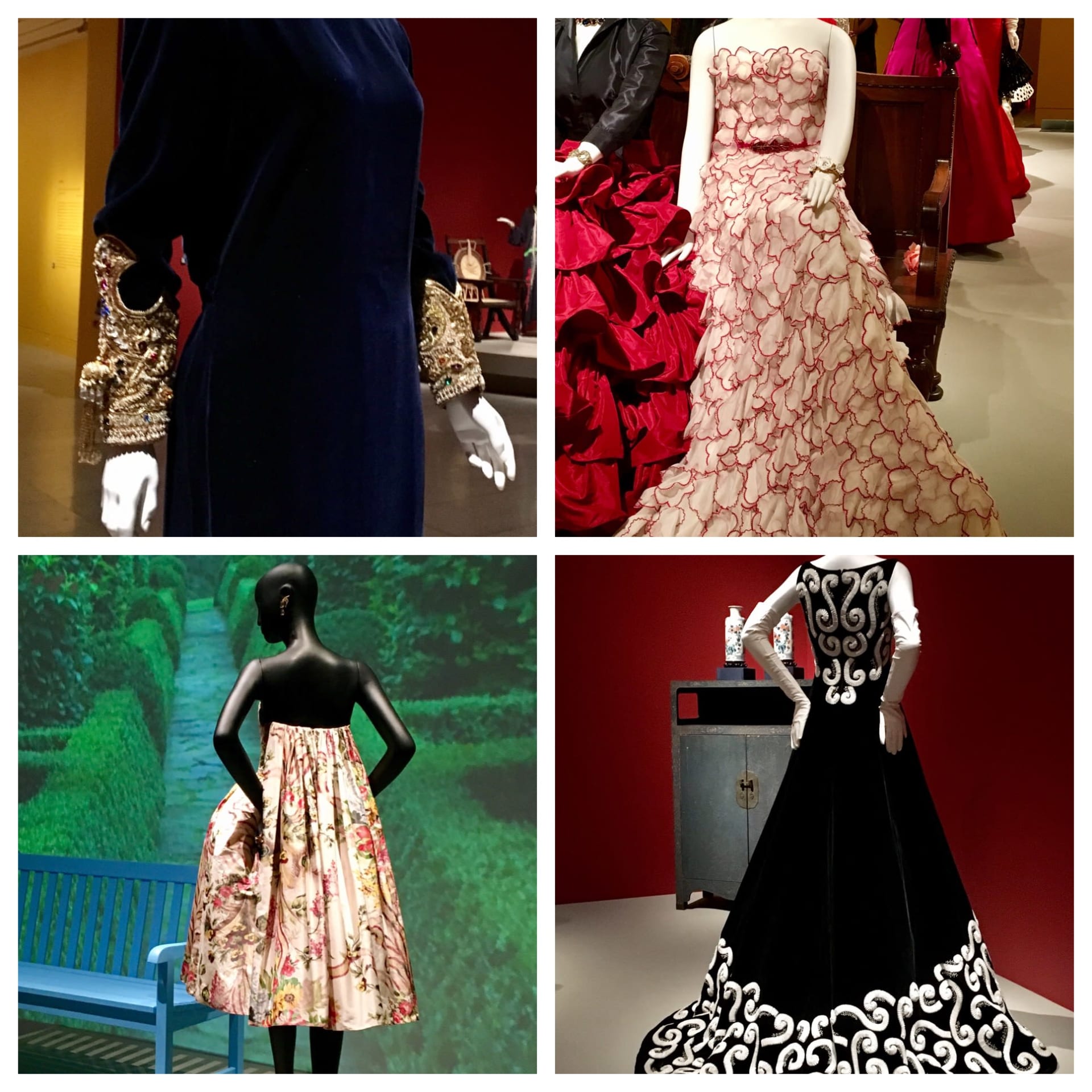 Oscar de la Renta is the real deal in the fashion world. In fact, he was one of the only New York designers to have his own workroom on-site. His sophisticated silhouettes often ornately embellished with layered textures required skills that offered specific technique and supervision. He once said "Drawing is actually the way of starting a collection. I draw first and that is my way of creating." Fabrics were very important to Mr. De la Renta, even more so than his drawings. Colors offered a special meaning that helped him create shape and life to things.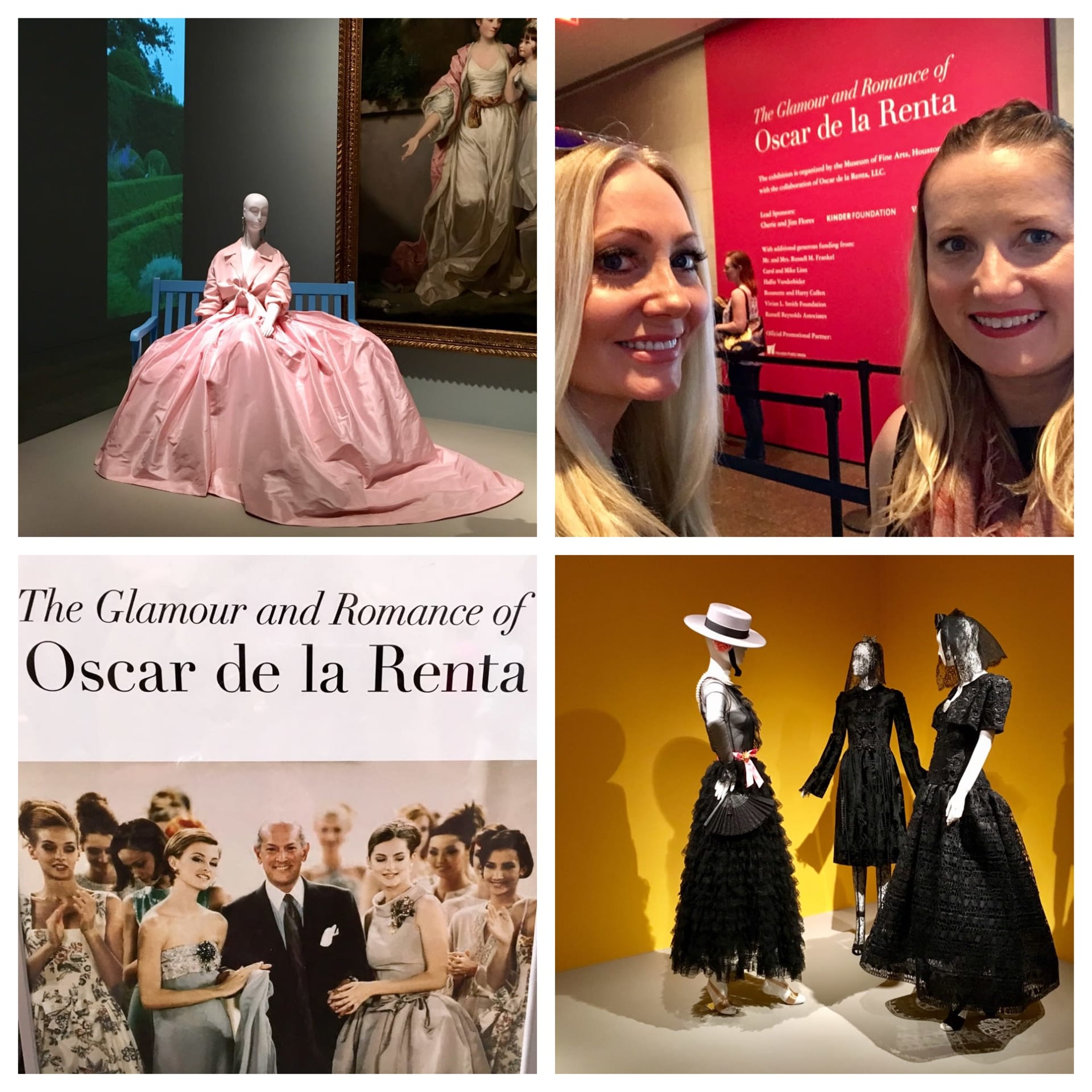 Holding nothing back, De la Renta was a self-proclaimed "maximalist". With access to fashion's finest materials and craftsmanship, he was able to indulge and let his imagination soar with endless flights of fancy. From now through January 28th, you can catch a real life glimpse of some of his most famous designs that have graced celebrities on the Hollywood red carpets, in films, even dressing America's first ladies, pop singers, and dresses worn from some of Houston's most famous philanthropists and socialites. The exhibit is titled "The Glamour and Romance of Oscar de la Renta" and his work is on display at the Museum of Fine Arts Houston in the Audrey Jones Beck Building off 5601 Main Street. For museum members the tickets are free, and for non-members, adult tickets are $25.00.
Opening day, October 8th my friend Lori and I got together for a girl's day. We luncheoned at Bistro Menil (another fine Houston museum) then Ubered our way to the MFAH. Dressed to explore we took in the exhibit in its entirety studying each piece on display. The museum offered an audio tour to guide us through. From floral prints to ribbon appliques, silk embroidery, fur, and bling with rhinestones, the designer had a full palette of designs and we loved it all! Less is not enough and more is more! I took a lot of photos but do not fret, I saved some special pieces at the museum for you to discover on your own!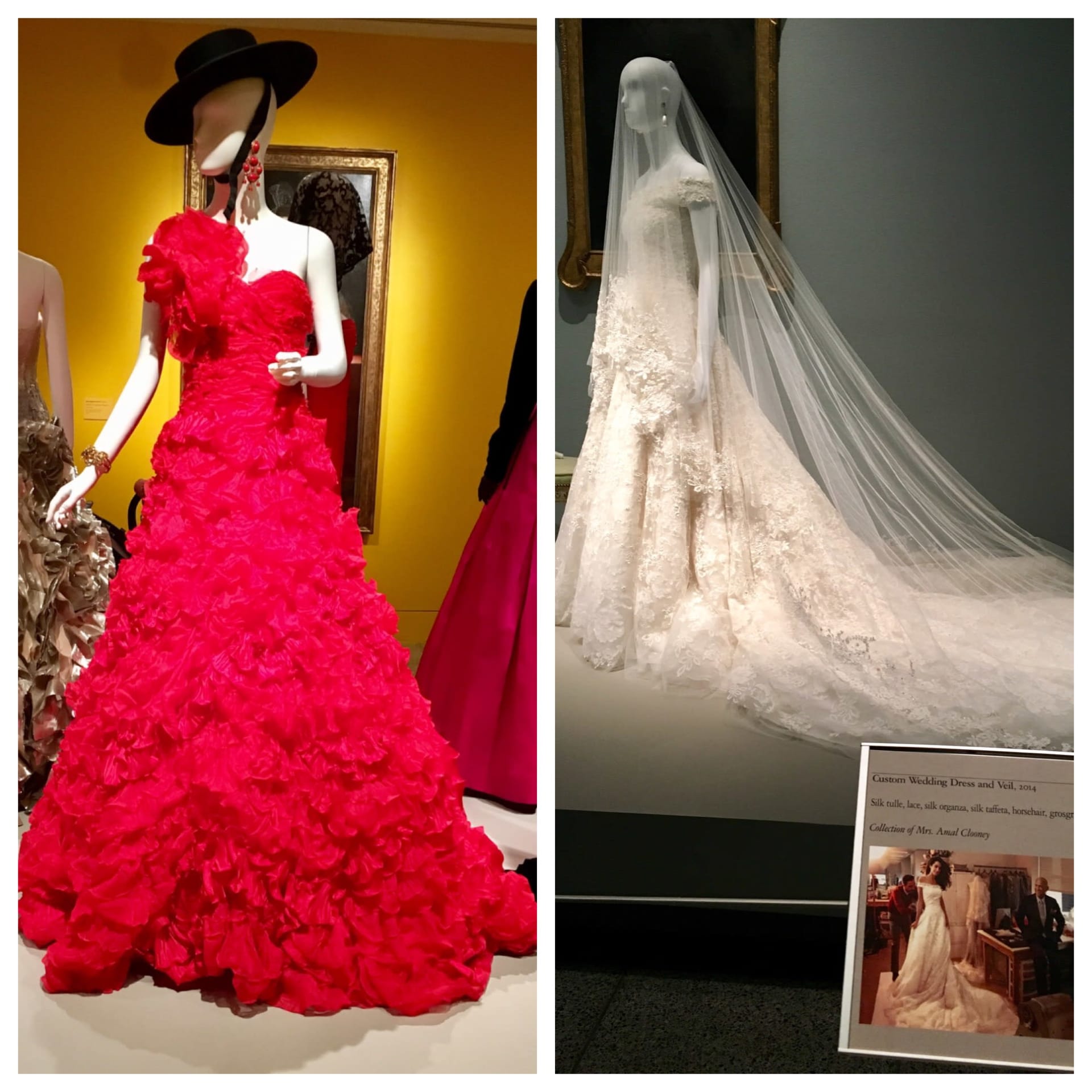 Let me just point out a few pieces though. Beyonce Knowles is a Houston favorite so I must make mention of her red silk evening gown worn in the March 2013 edition of Vogue magazine.
Let's just talk bridal for a minute too. When I was wedding dress shopping I did try on a few Oscar pieces. I did not end up with Oscar but if I had an opportunity to get a custom-designed gown by the designer himself then sign me up! Here is the flawless and elegant Amal Clooney in her 2014 gown photographed by Annie Lebowitz during her last fitting. The silk, tulle, lace, silk organza, silk taffeta, horsehair, grosgrain, caviar beads, and rhinestones all combined the most magical wedding gown for her most special occasion.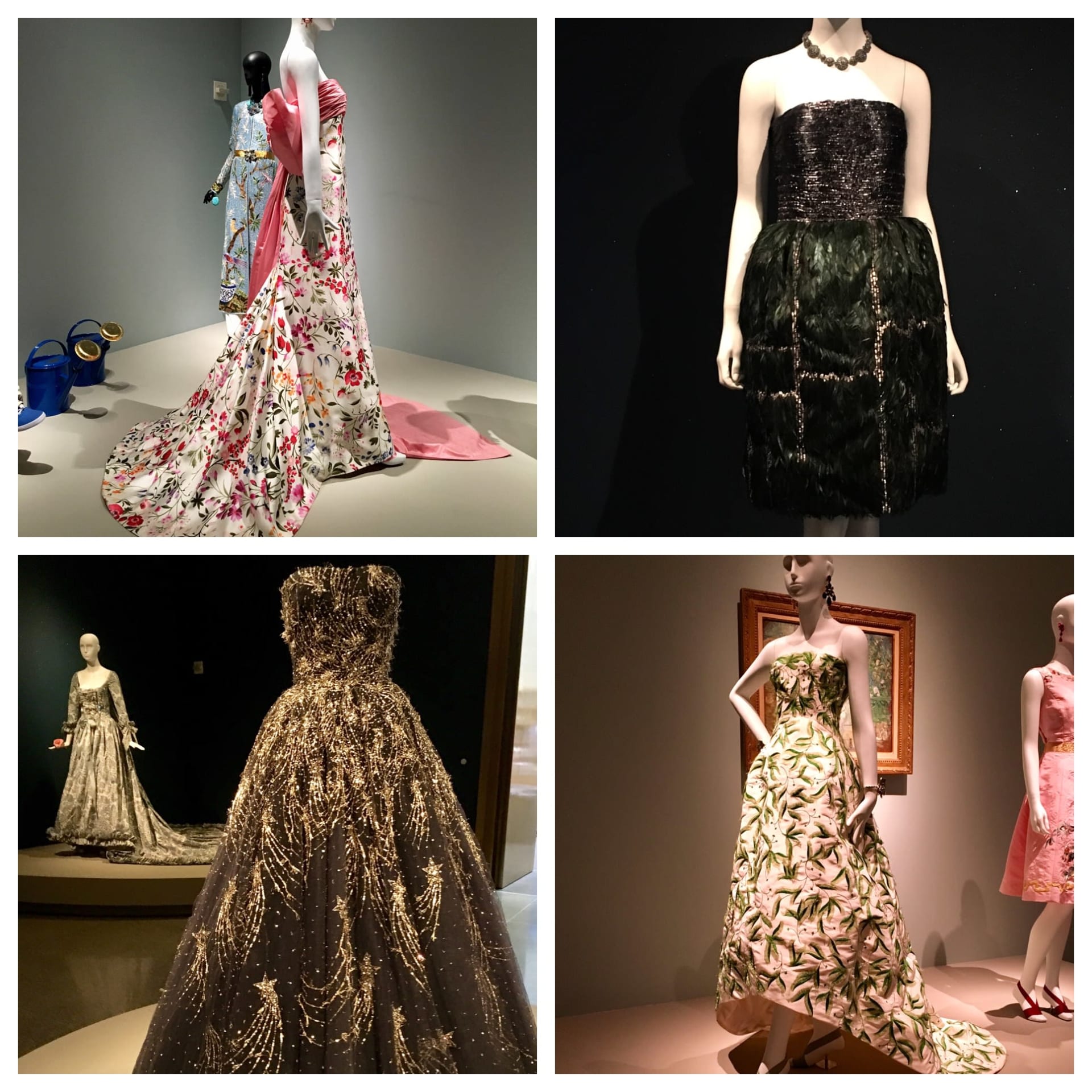 Overall, the exhibition showcases nearly 70 ensembles sourced from de la Renta's corporate and personal archives, including the French label Pierre Balmain, private lenders, and the collection of the Museum of Fine Arts, Houston. Oscar de la Renta's career spanned more than five decades and two continents from 1932 to 2014. The exhibit highlights recurring themes, including the impact of Spain, Russia, China, Japan, and the garden on his designs. Displayed along with paintings and decorative arts from the MFAH collections, the creations offer a window into de la Renta's world through a range of looks, from elegant daywear to resplendent evening gowns.