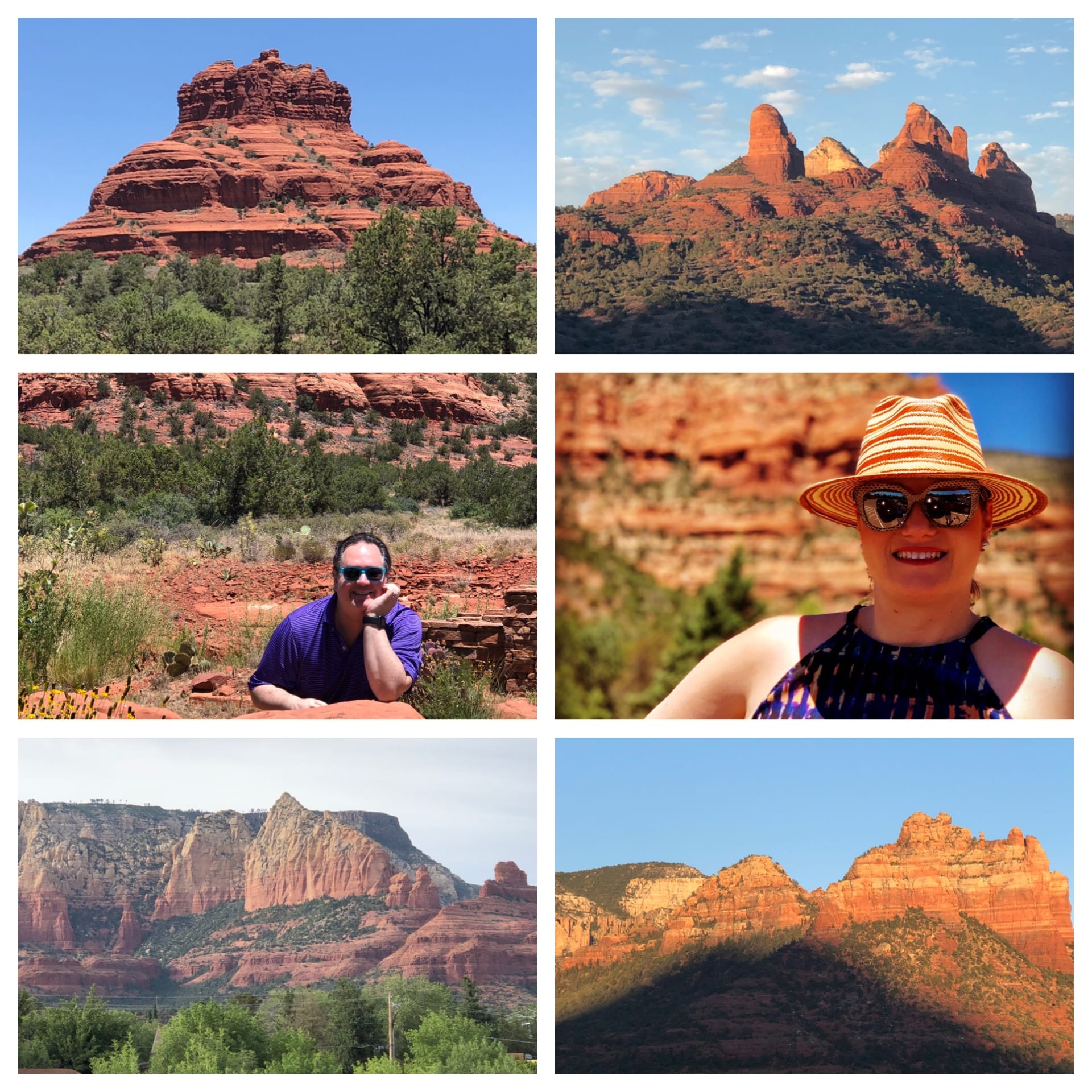 Enter the trance of exotic Sedona, Arizona. A flight to Phoenix then a few hours drive, you will enter this fire-like magical wonderland. A peaceful place, many come to meditate, hike, retreat, and heal. There are magical powers we hear coming from the five area vortexes. Many "psychics" call this place home too. Do they know something? I really wanted to find out, but it will have to be a reading on another trip!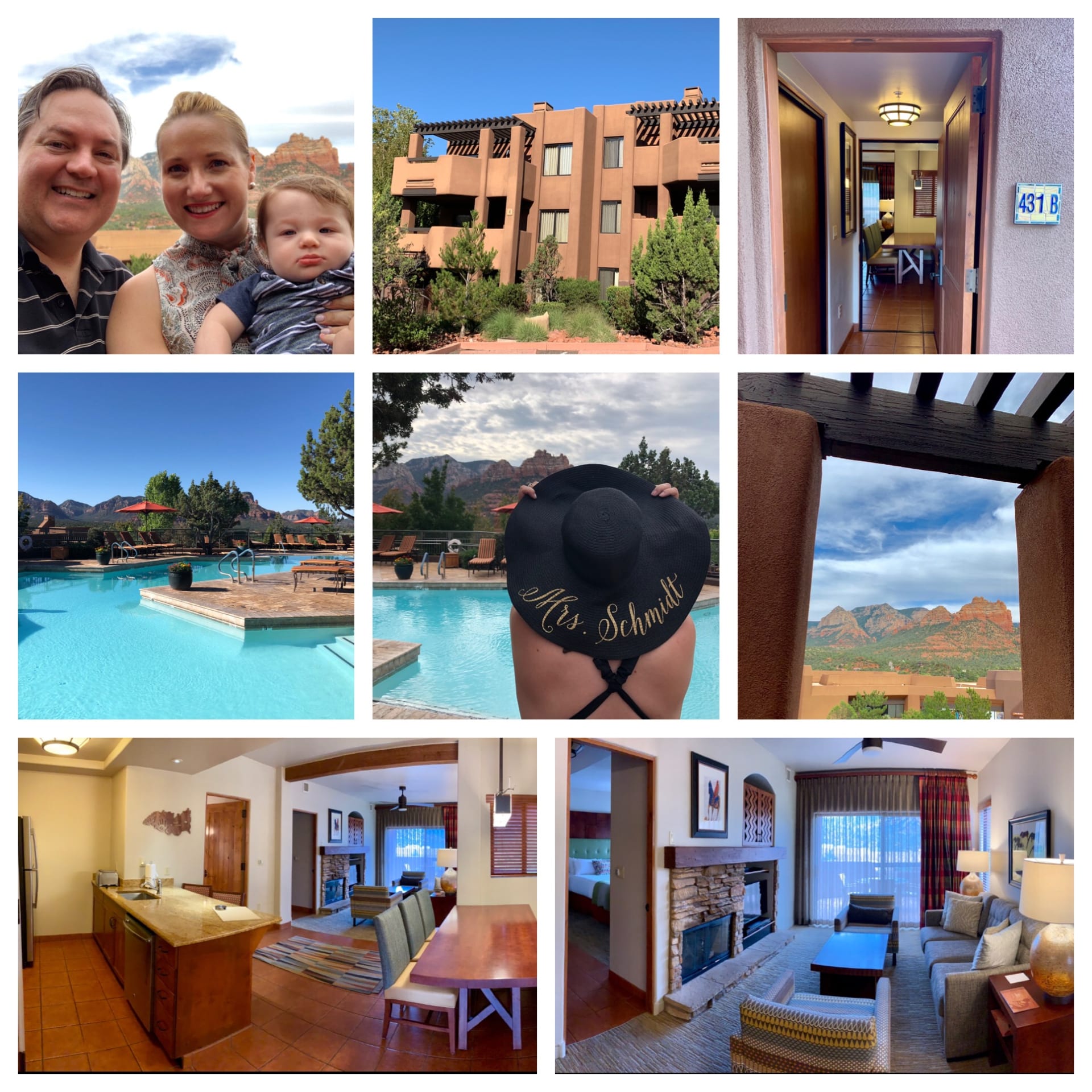 My husband just celebrated a "round" birthday. So, we decided to take a nice vacation to a place we had never been. So, Sedona here we came! And, somewhere not like Vegas I might add! It did not take us long to agree on Sedona, and the Hyatt Vacation Club Pinon Pointe was perfect for us and our +1! Located in the heart of the city, walkable to restaurants and attractions, we could not have landed in a better place. Breakfast and Starbucks coffee at 7 am, then a dip in the pool, then exploring the beautiful town and surroundings. Not a bad view anywhere, including the gas station! Also, the property had an activities center which included ping pong, a pool table, free internet, grilles, and a fire pit.
Since we have an 8-month-old son, we knew this trip was more of a test than a full-on eventful adventure. We used our days to discover what we can do in the future! Hiking is definitely an attraction, including their "pink jeep" tours, helicopter tours, river rafting, etc. We very much enjoyed just driving our rental car anywhere and everywhere. Popular sites include Maroon Mountain, Thunder Mountain, Coffee Pot Rock, Cathedral Rock, Snoopy Rock, and Bell Rock.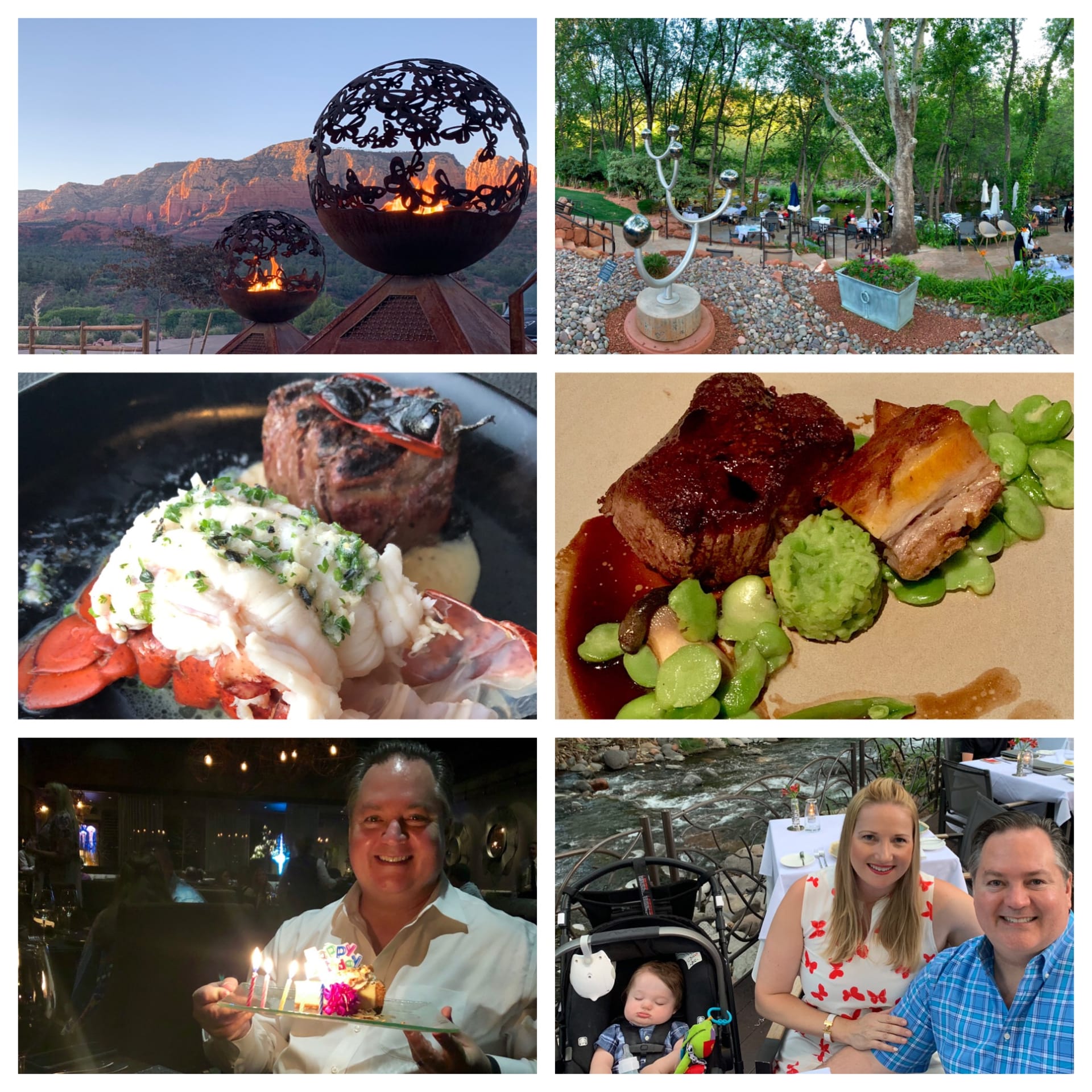 Let's talk food just for a minute. We totally googled and guessed, but scored completely with our choices. One night we went to Mariposa, a Latin-inspired grill for my husband's birthday dinner. The venue had fire, views, steak/lobster, and an impressive wine list! I felt at home. Our next homerun was at the L'Augerge de Sedona Hotel which had a restaurant called Cress on Oak Creek. Literally on the creekside, this little charmer was quaint, peaceful, and romantic, and the prefixed menu did not disappoint! Thank you for both of these restaurants to accommodate us and our little +1... he slept through both dinners like a perfect angel... thank God!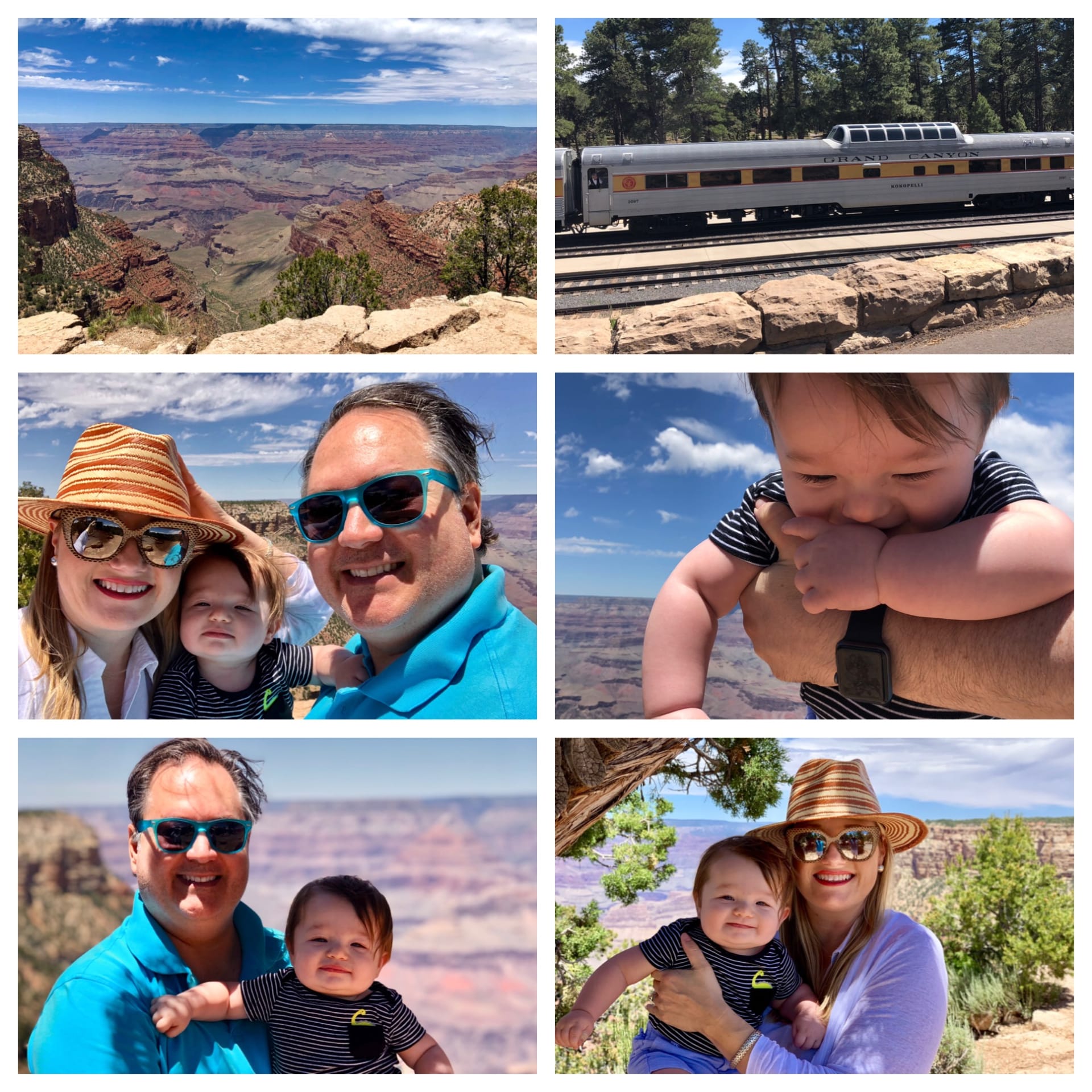 A day trip to the South Rim of the Grand Canyon was a goal too! Just a few hours there and back, it was definitely worth the trip, and the views. It was fun to drive through Flagstaff, and some other towns, and just explore what Arizona has to offer. It was a much different experience than a typical road trip in Texas. There were no "Buc-ees", or truck stops in general. So basically, if you saw an opportunity to gas up, or go to the bathroom at the nearest place, you needed to seize the opportunity! It was a bit more barren! Back to the Grand Canyon though, a picturesque masterpiece of God's creation of course. And lots to do there. Try horseback riding, helicopter tours, or a nice train ride! They have plenty of hotels and inns to stay, hiking, biking, and restaurants. You could spend some quality time there for days, really. But just an FYI, just to drive in for the day, the parking fee is $35.
To cut this story short, let's just say this is only the beginning for us. A great intro trip, but not our final. The Bucket list includes jeep tours, helicopter tours, hiking, hot air balloon rides, wine tasting, psychic reading, salt room, a spa day, art galleries, more pool time, restaurants galore, etc., etc., etc.! There is so much going on here and we love it!